As your local water utility provider, we strive to keep you continually updated on all matters related to your water service. If you do not find the information you need, please contact our office and we will gladly assist you!
NOTICE OF PUBLIC MEETING
VILLAGE OF LOOMIS
MONTHLY VILLAGE BOARD MEETING
7:00 PM, TUESDAY, OCTOBER 10, 2023
at the Loomis Community Building, located at 201 Clifton St., Loomis,...
NOTICE OF TWO SEPARATE PUBLIC HEARINGS
BEING ONE BEFORE THE LOOMIS PLANNING COMMISSION AND ONE BEFORE THE LOOMIS VILLAGE BOARD OF TRUSTEES ON THE SIMS' SHOP EZ REHABILITATION PROJECT...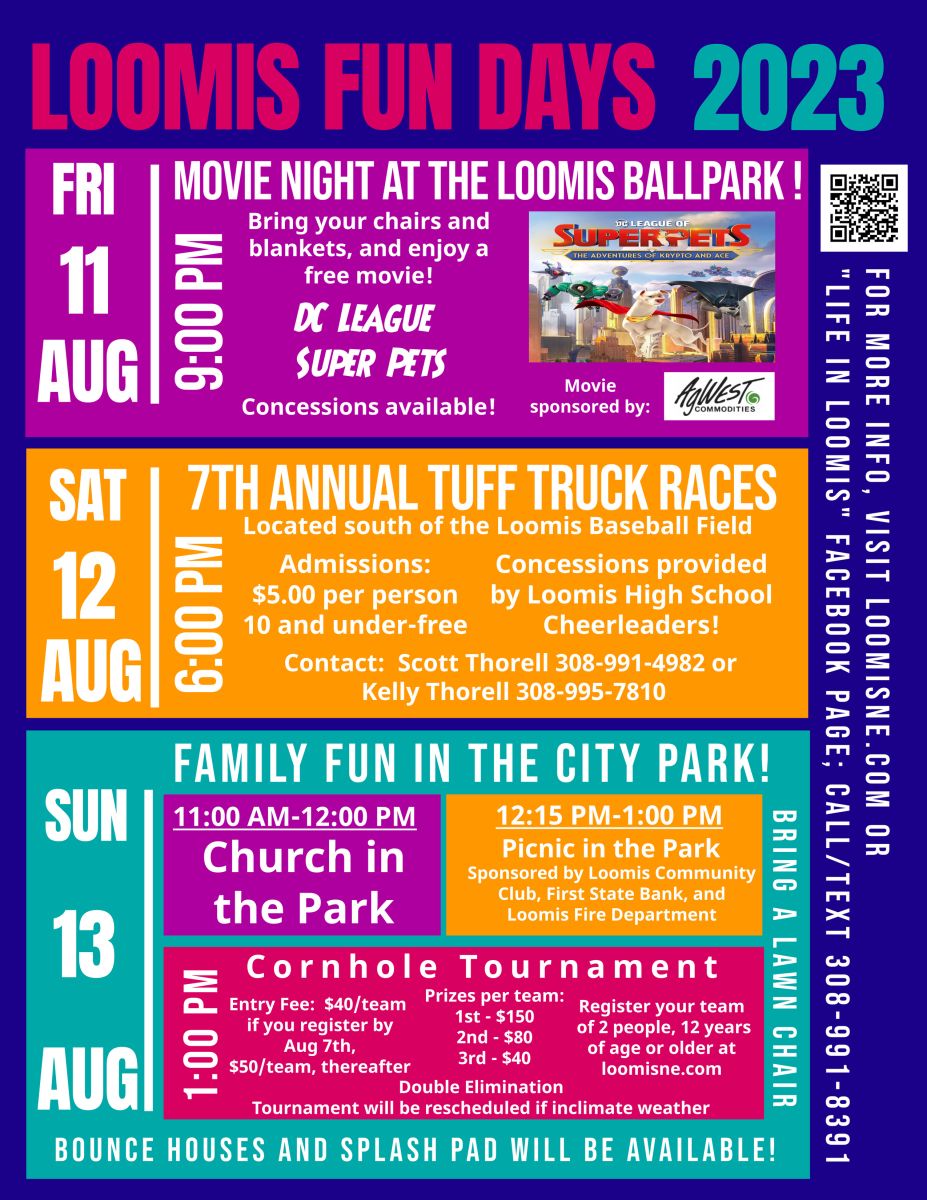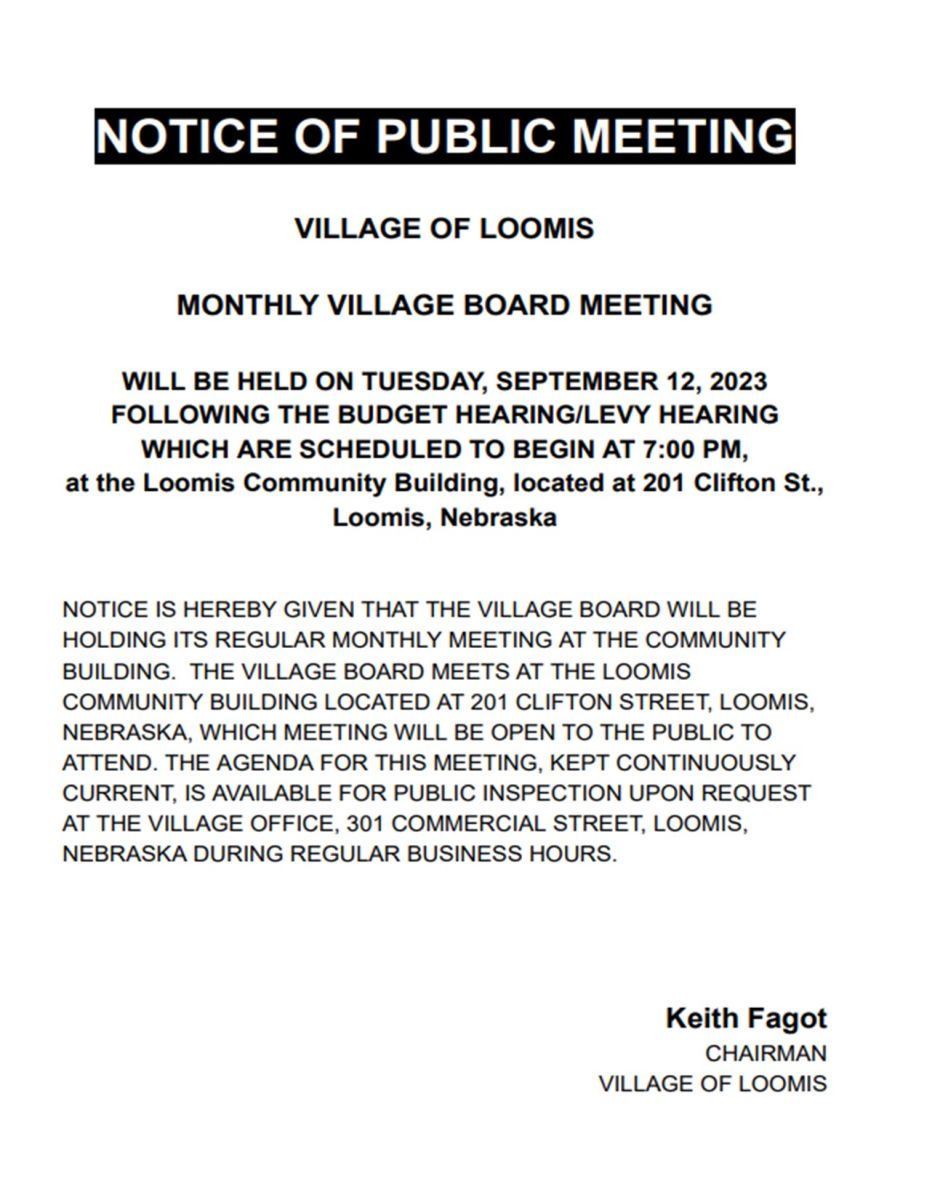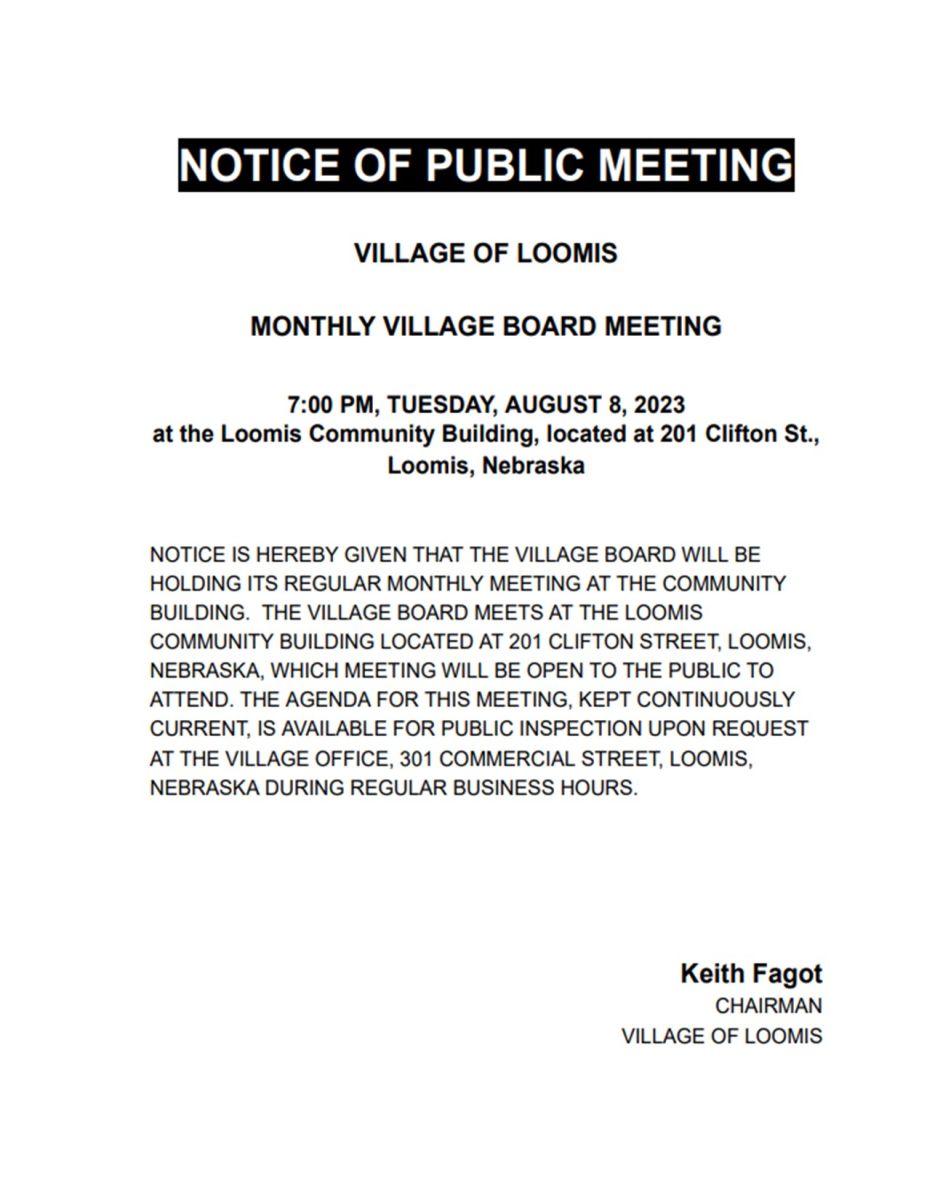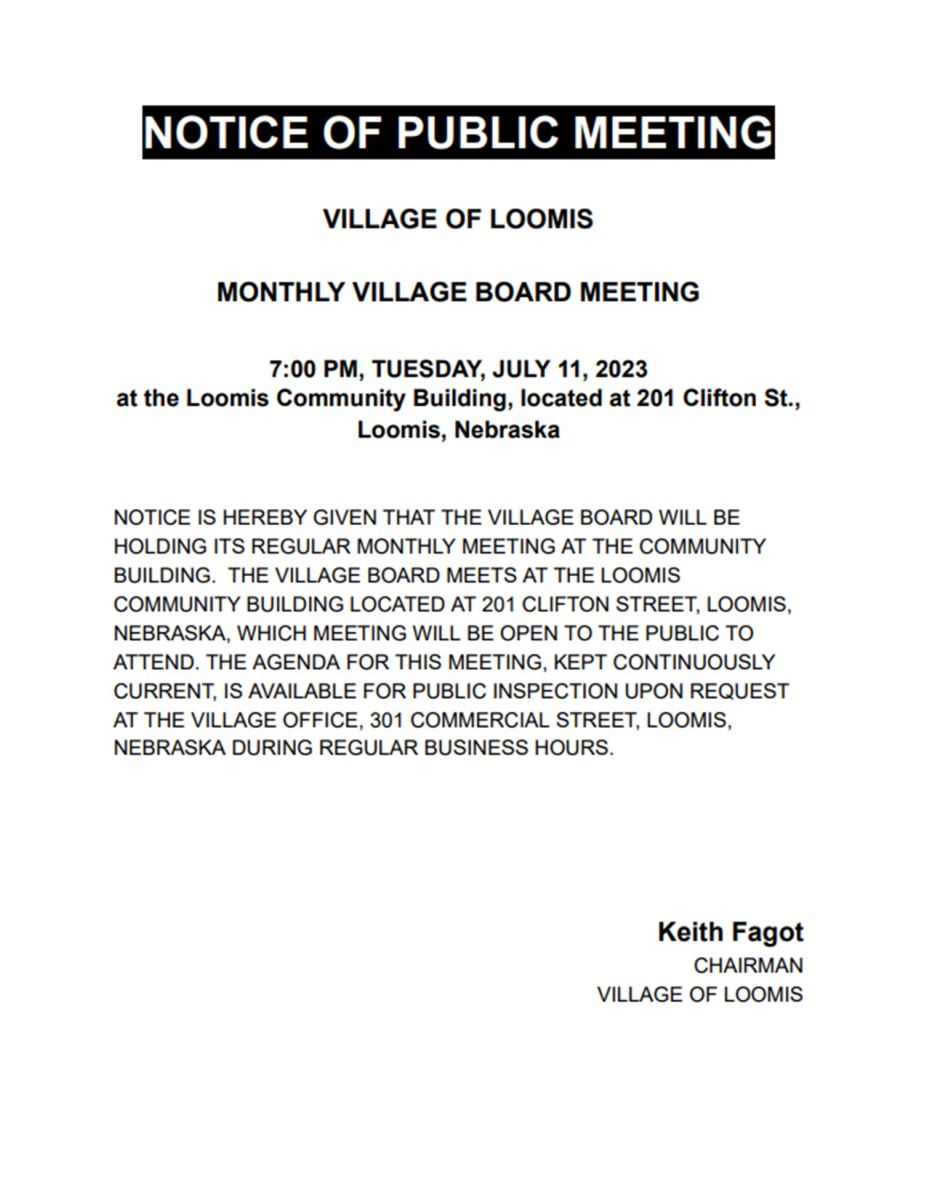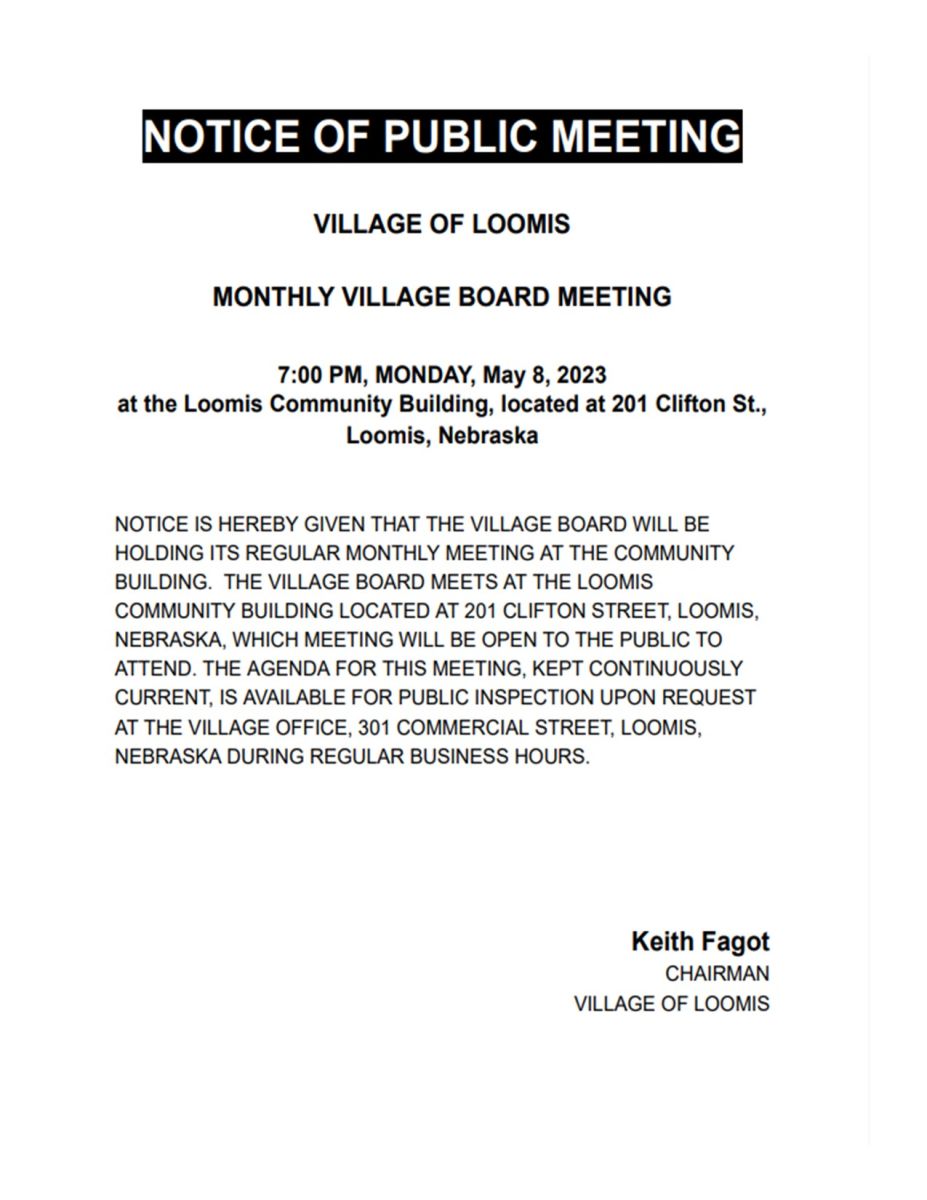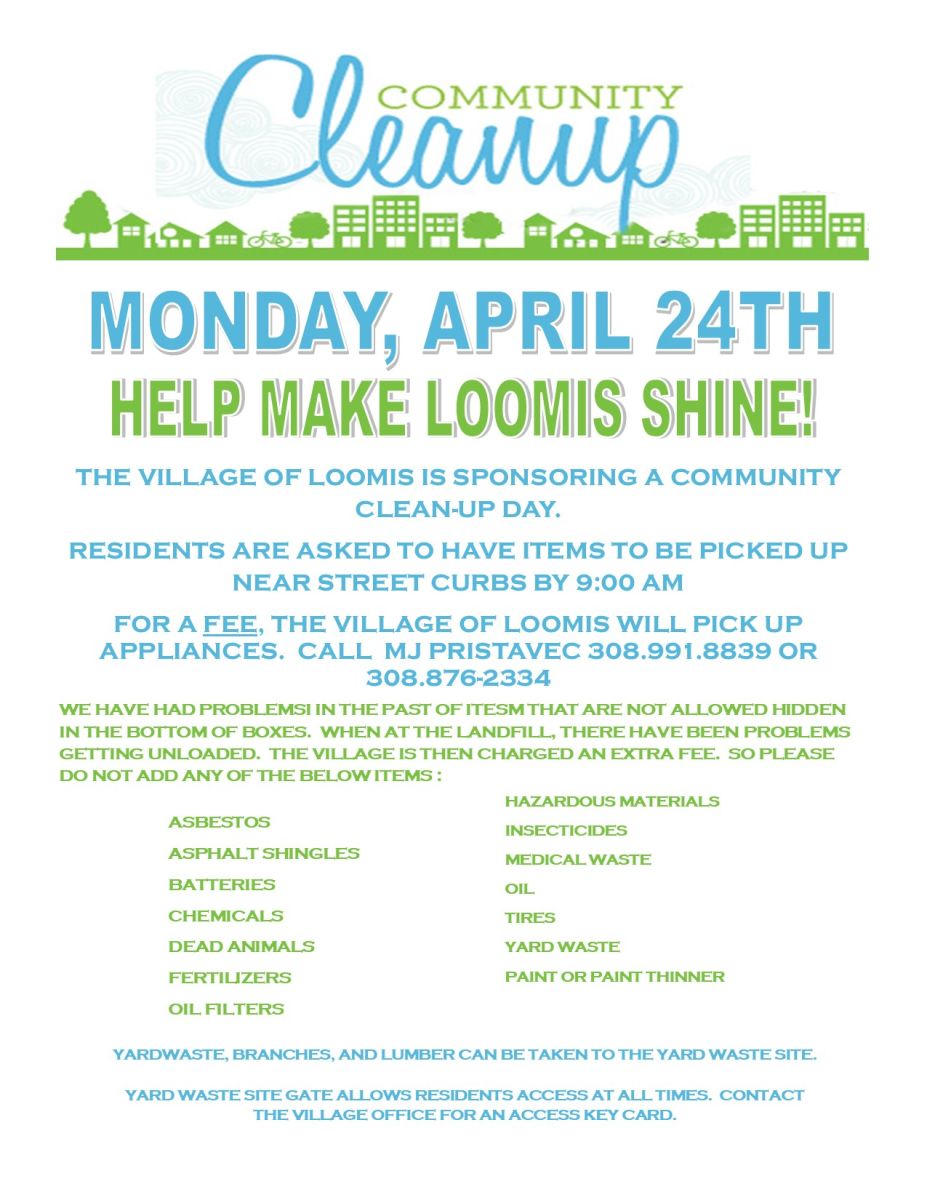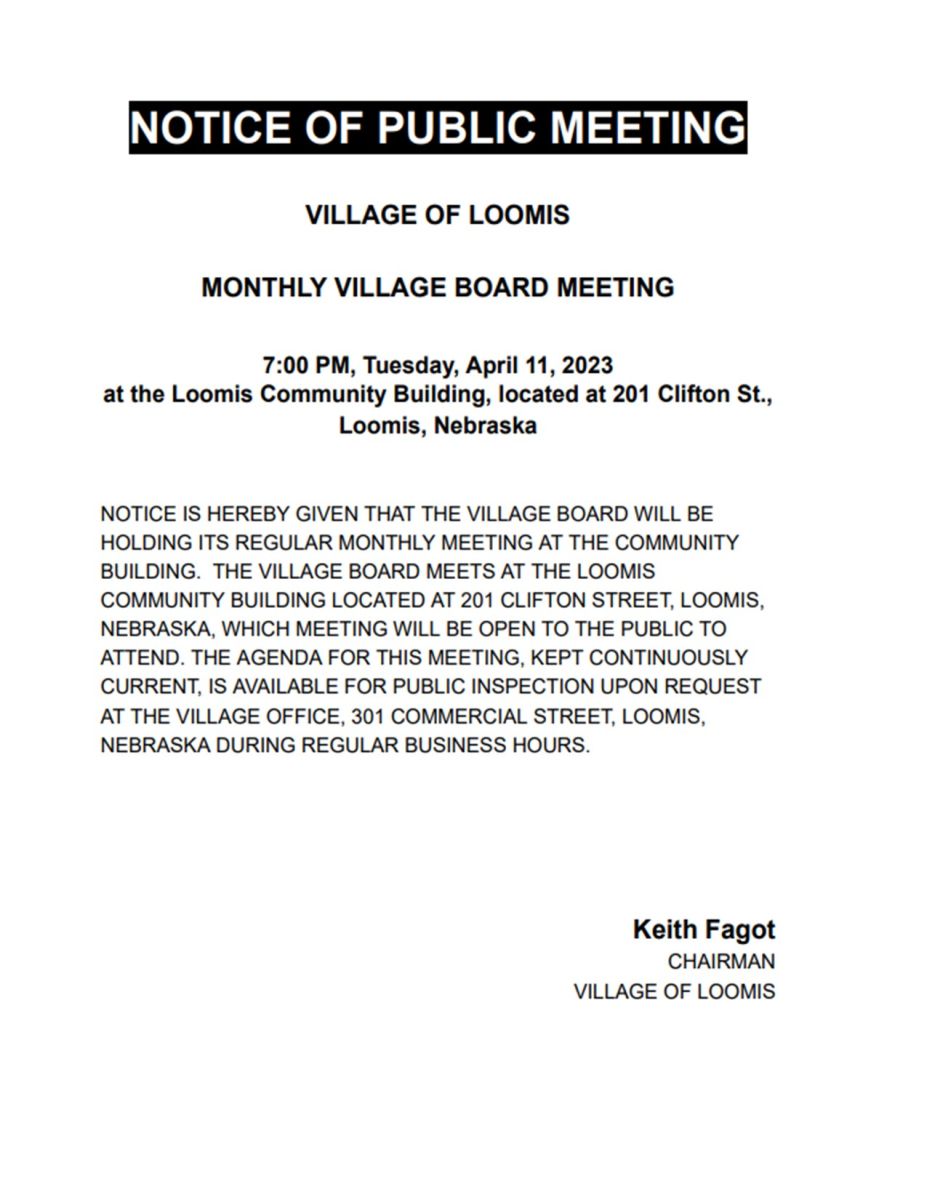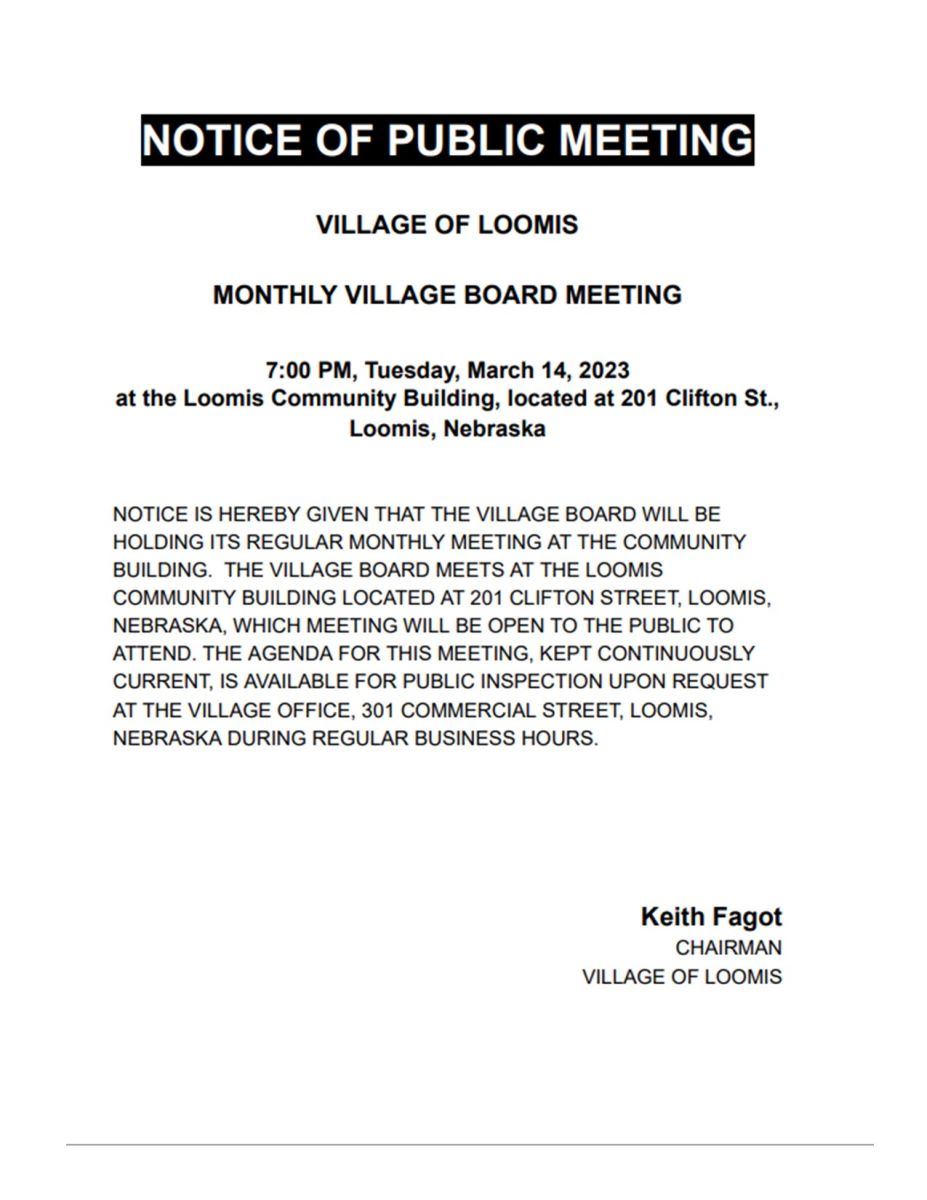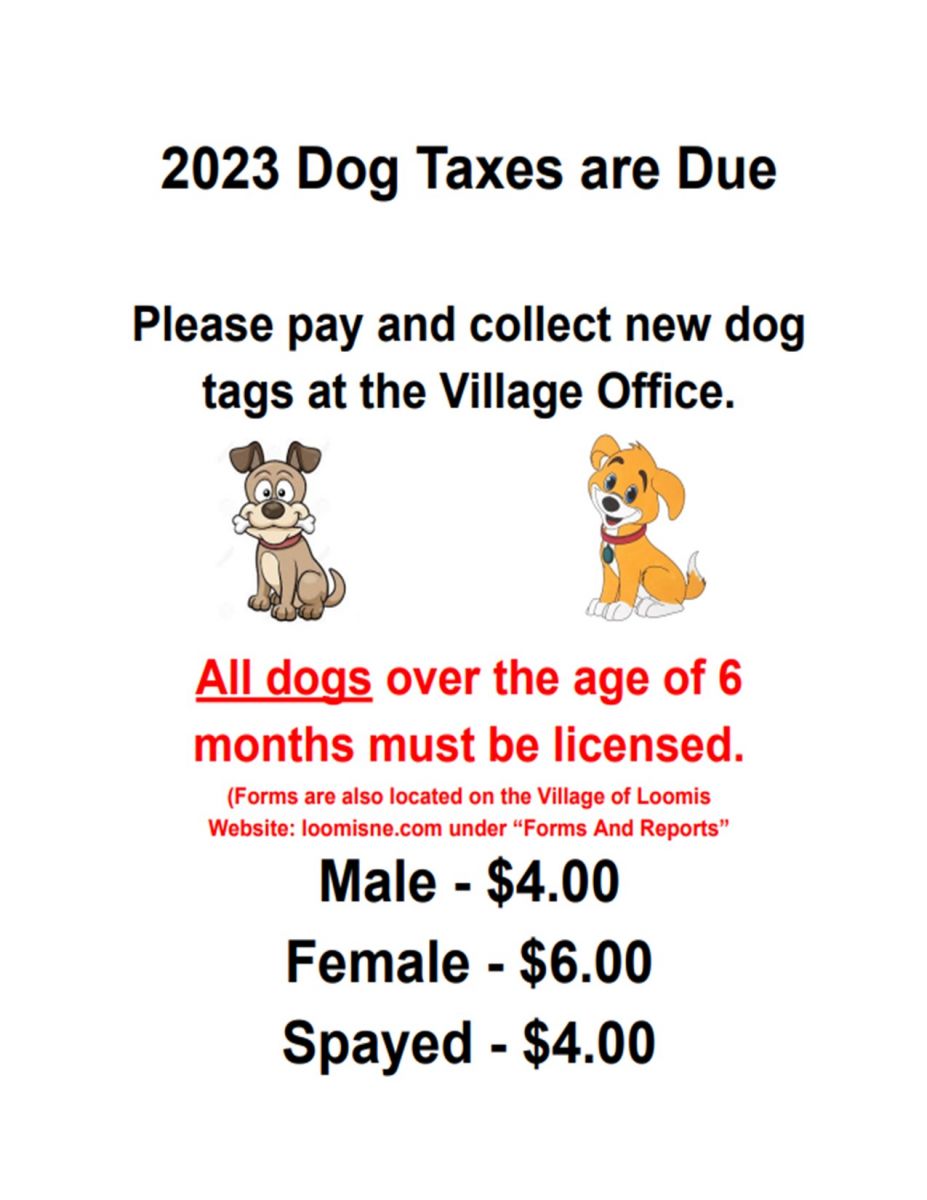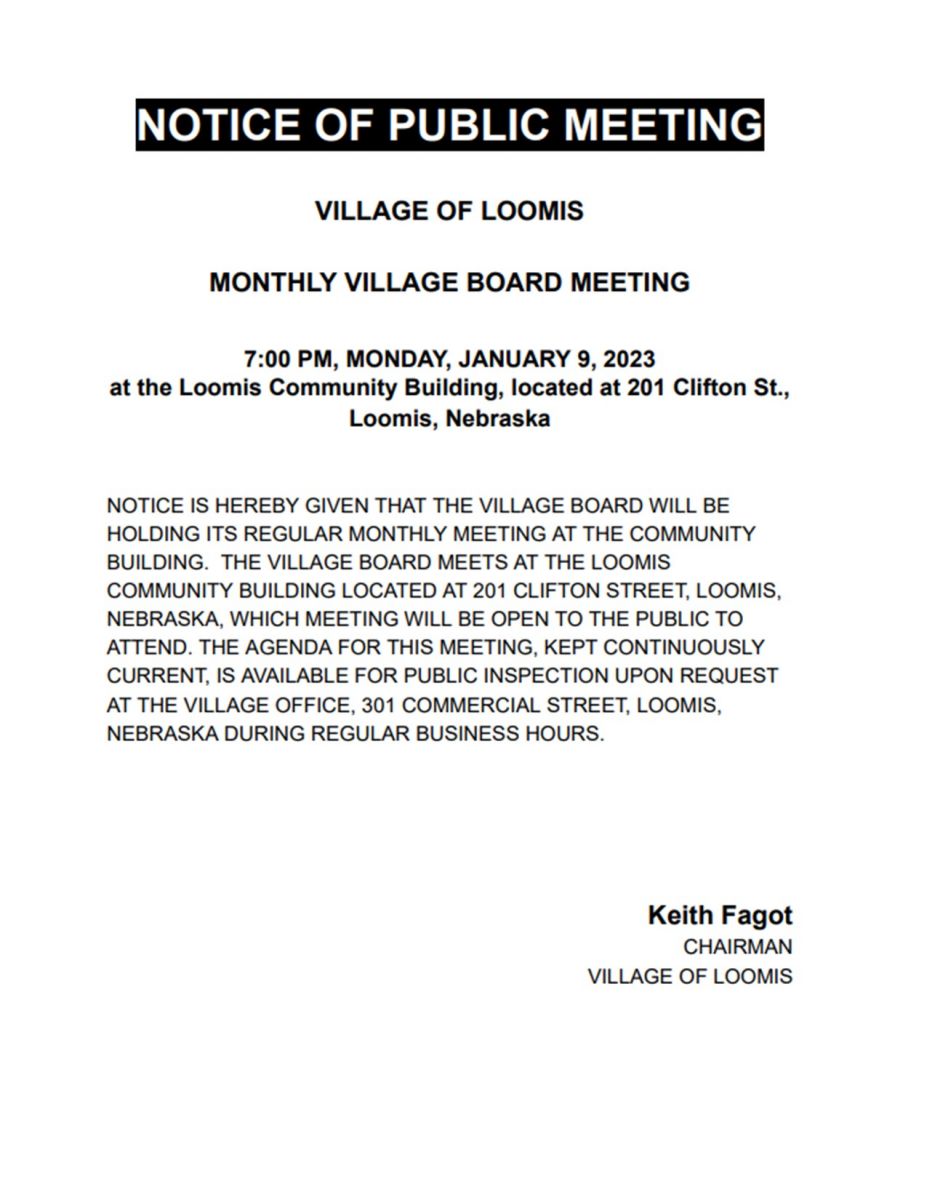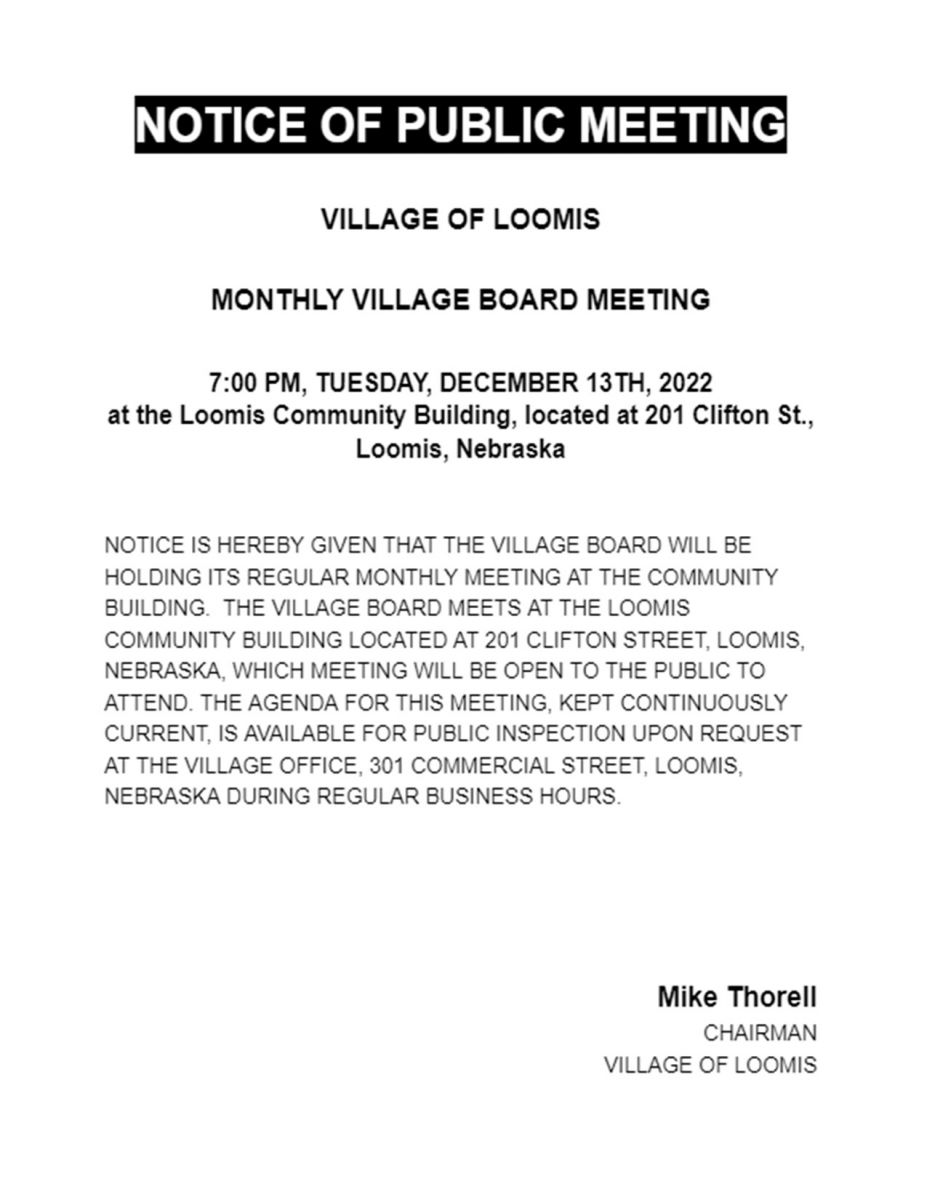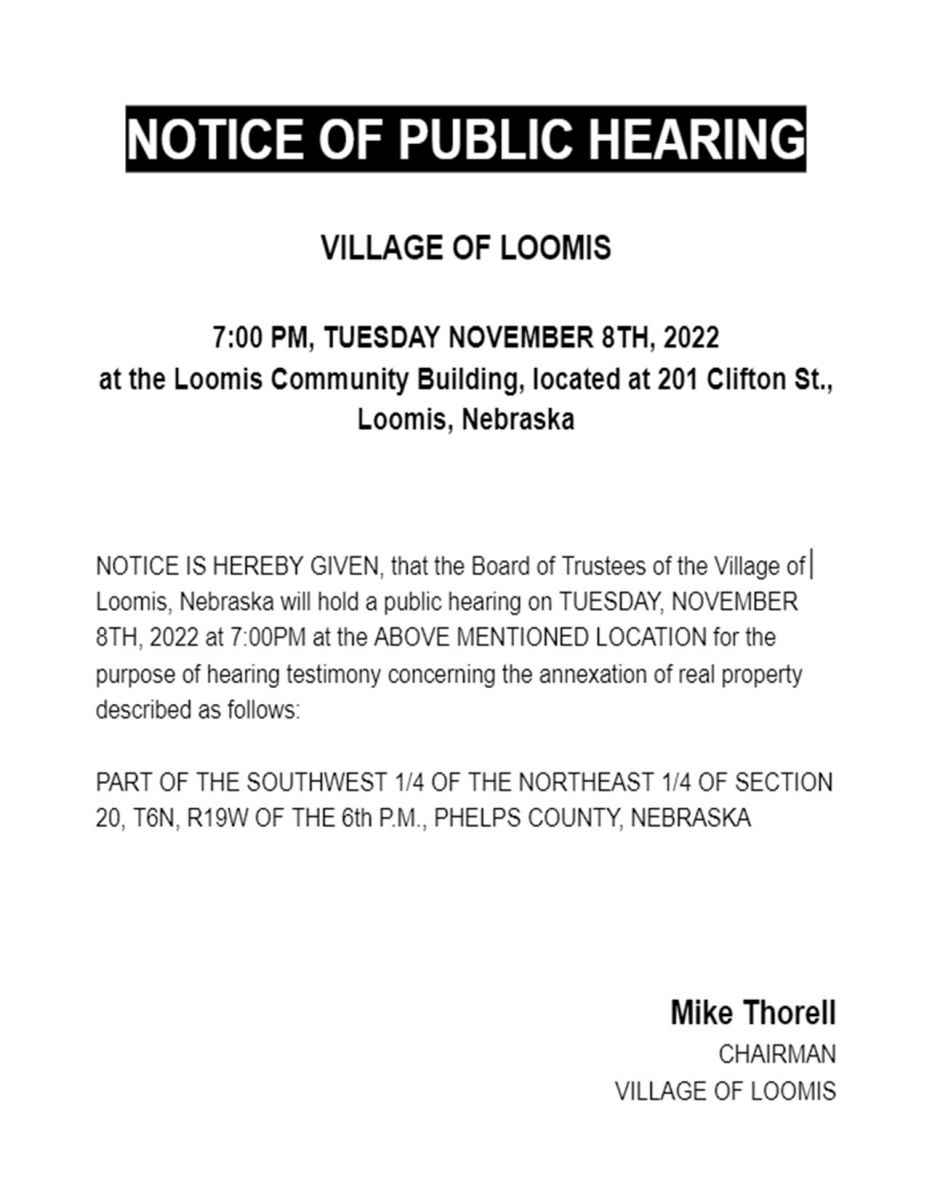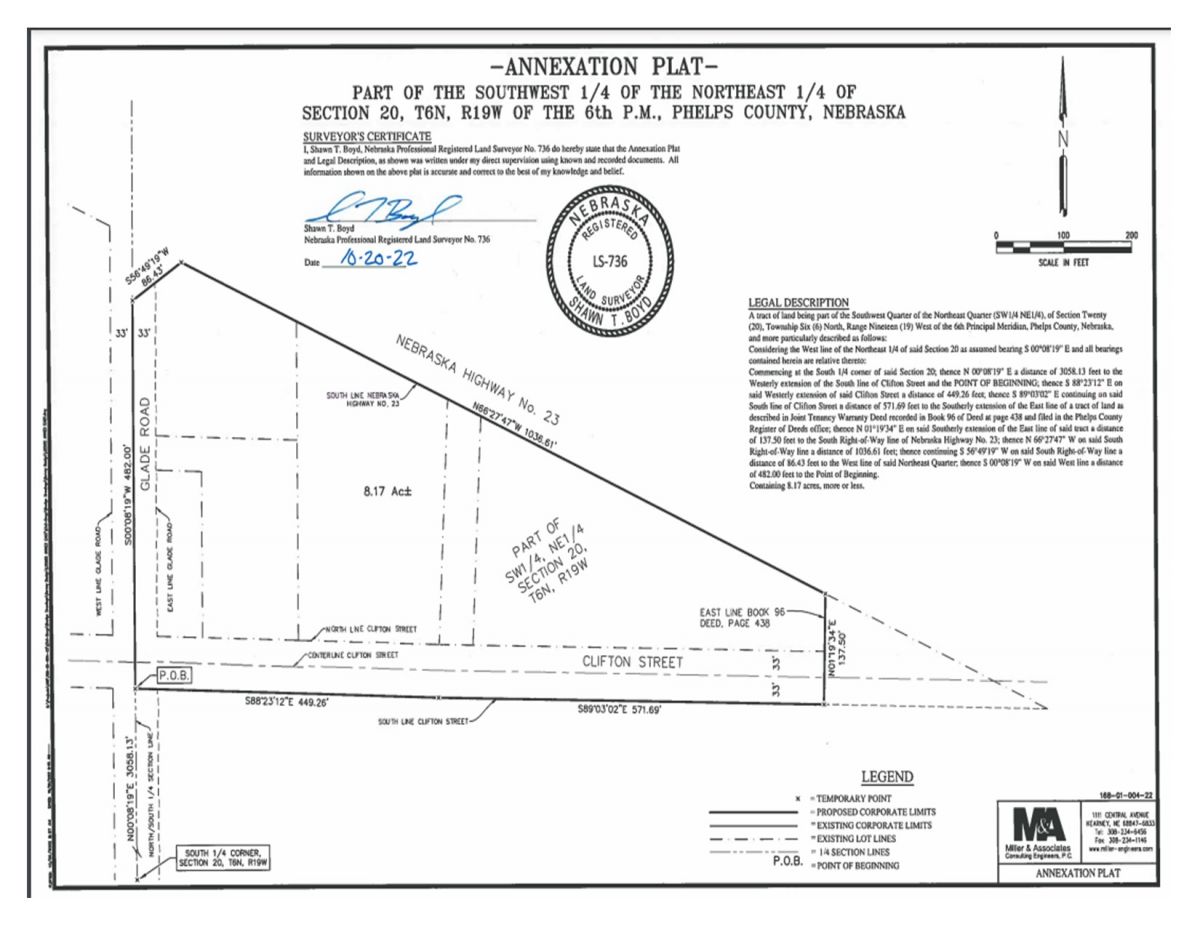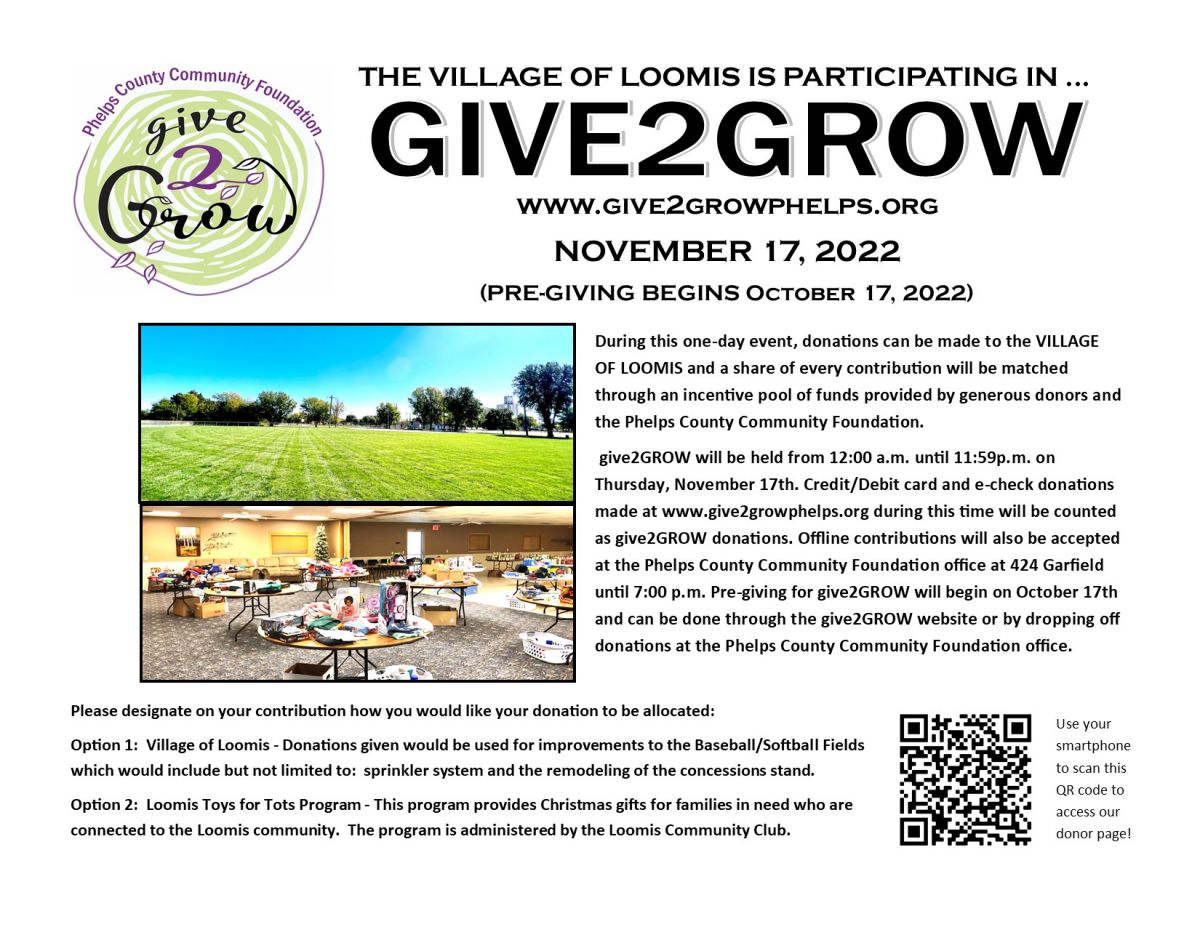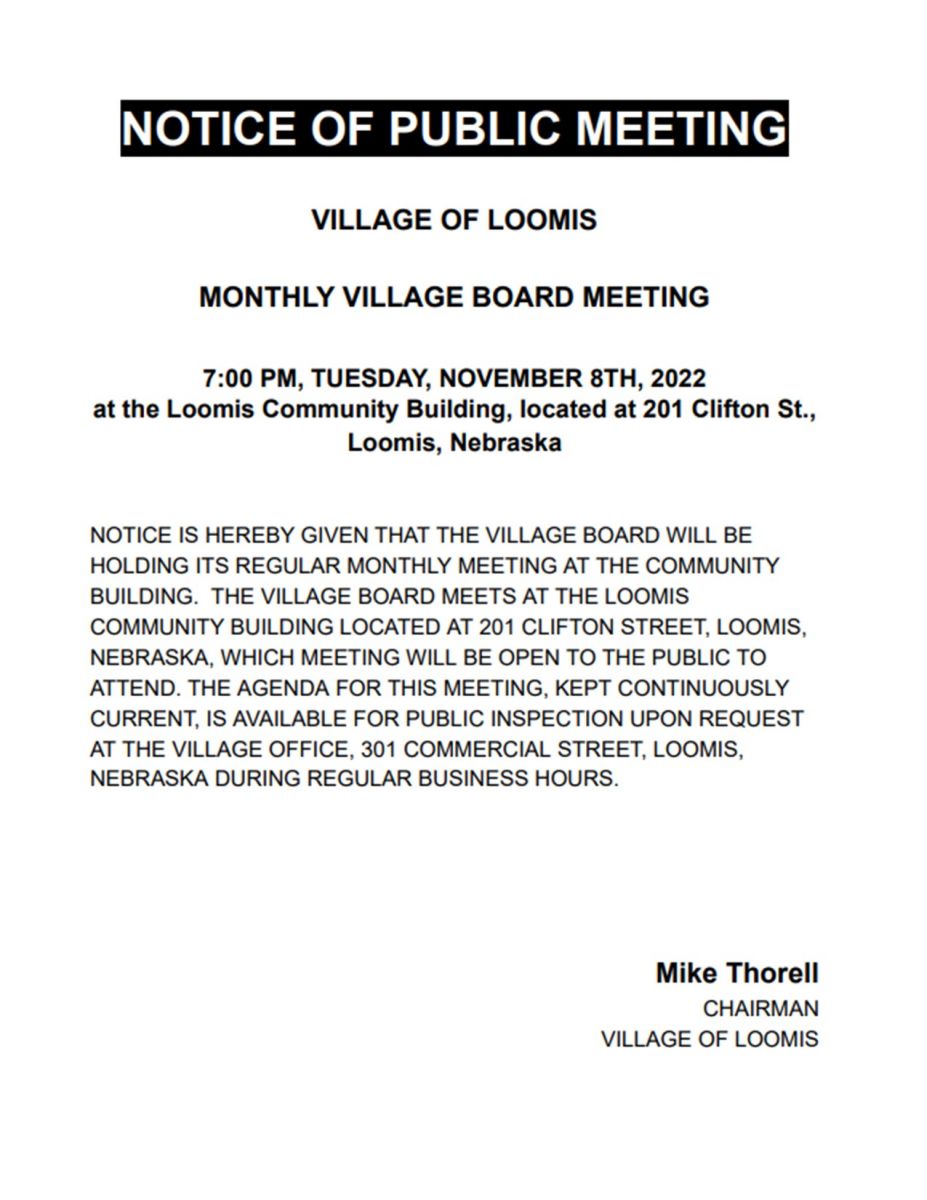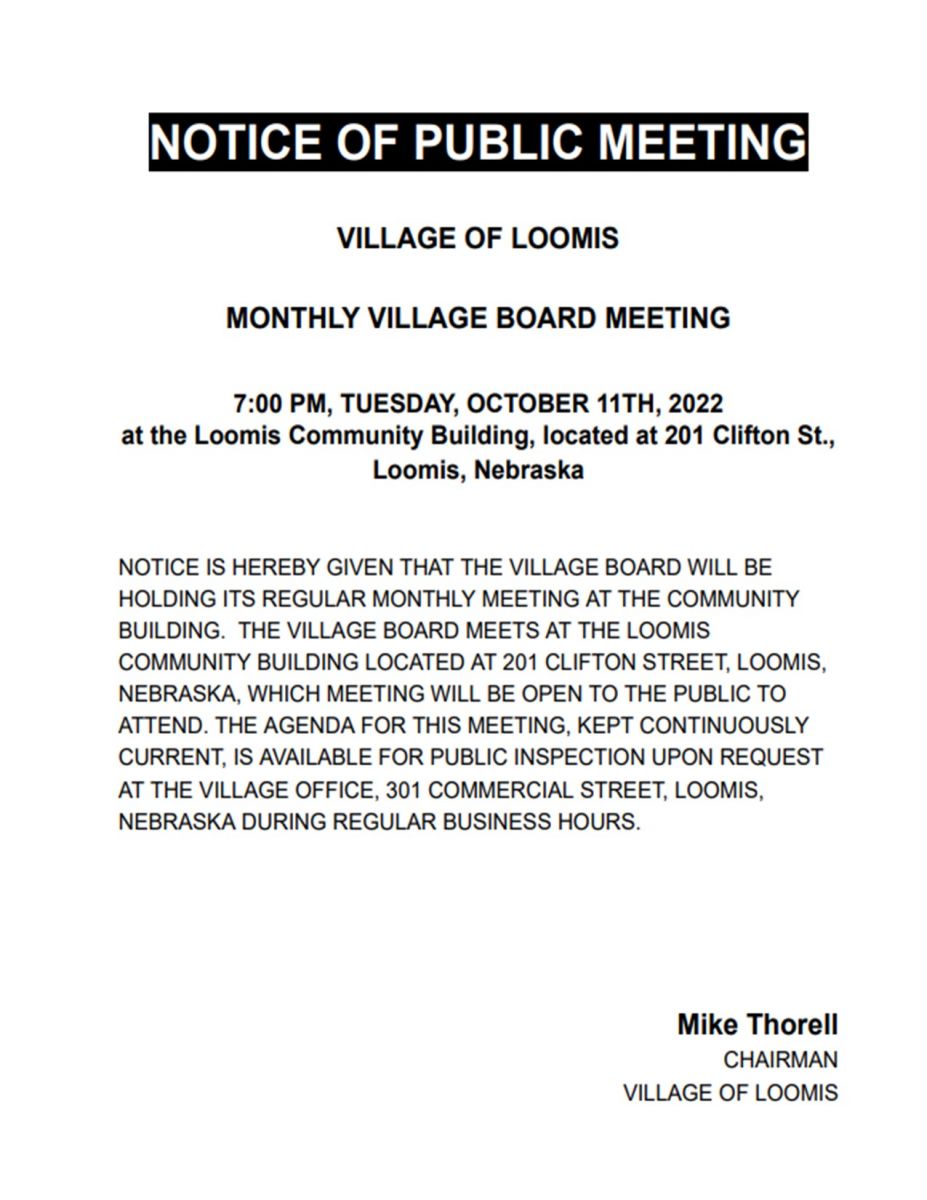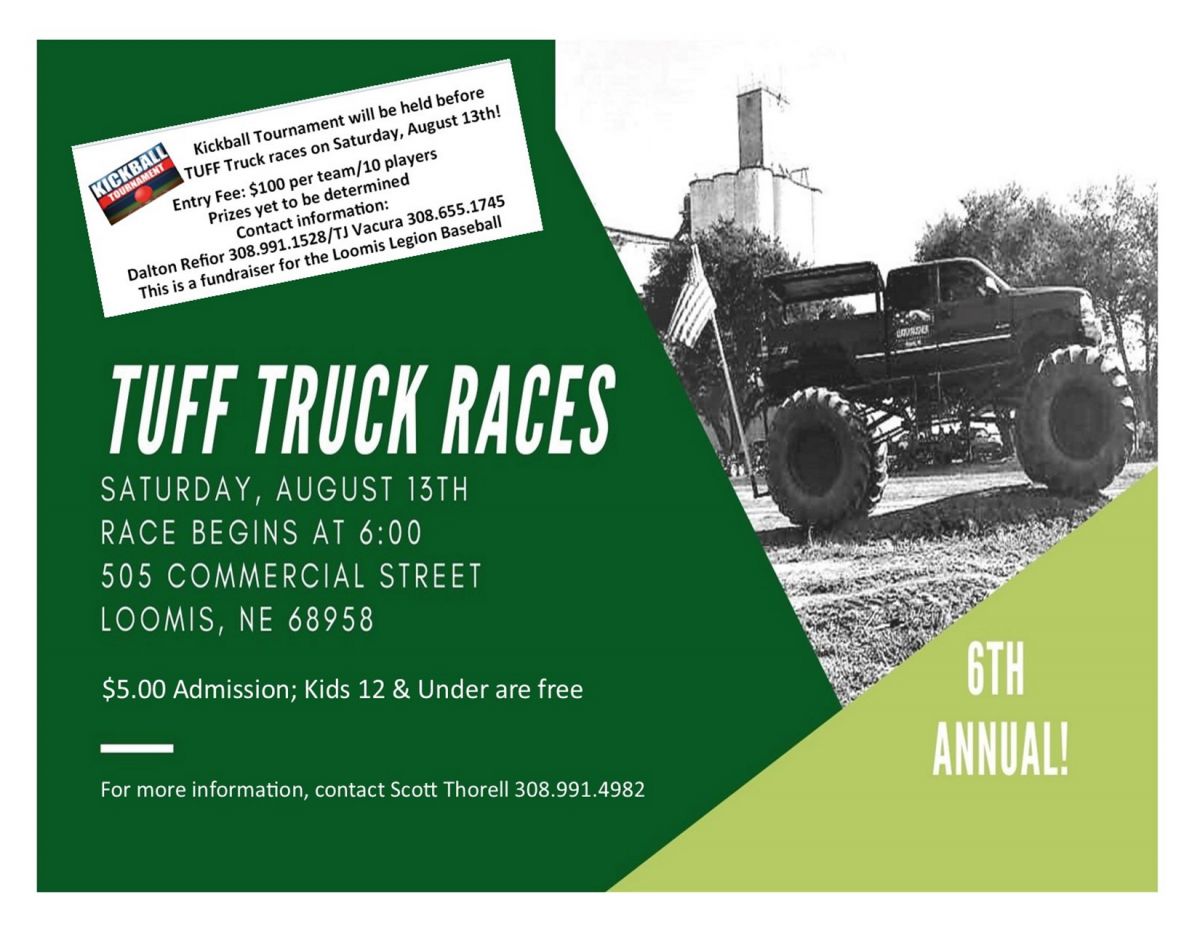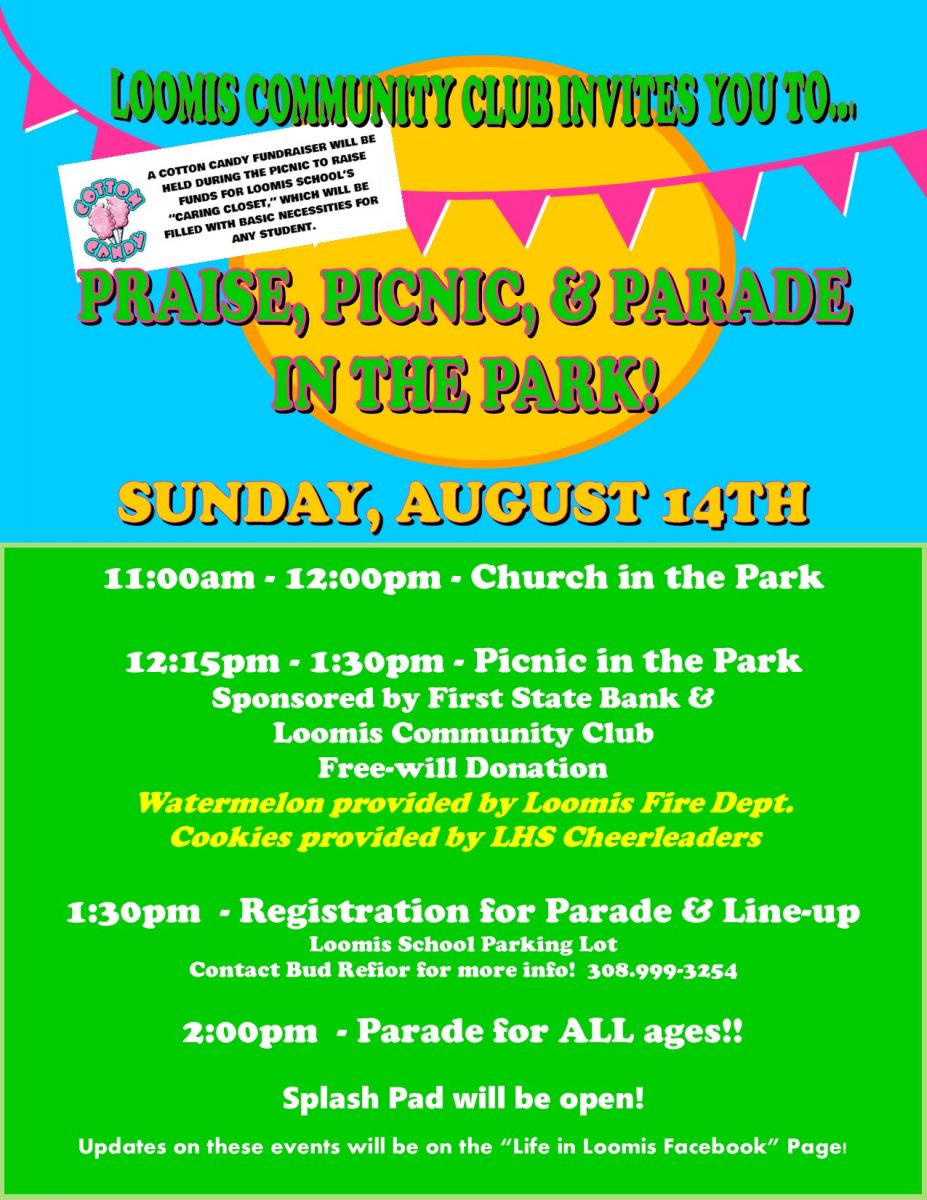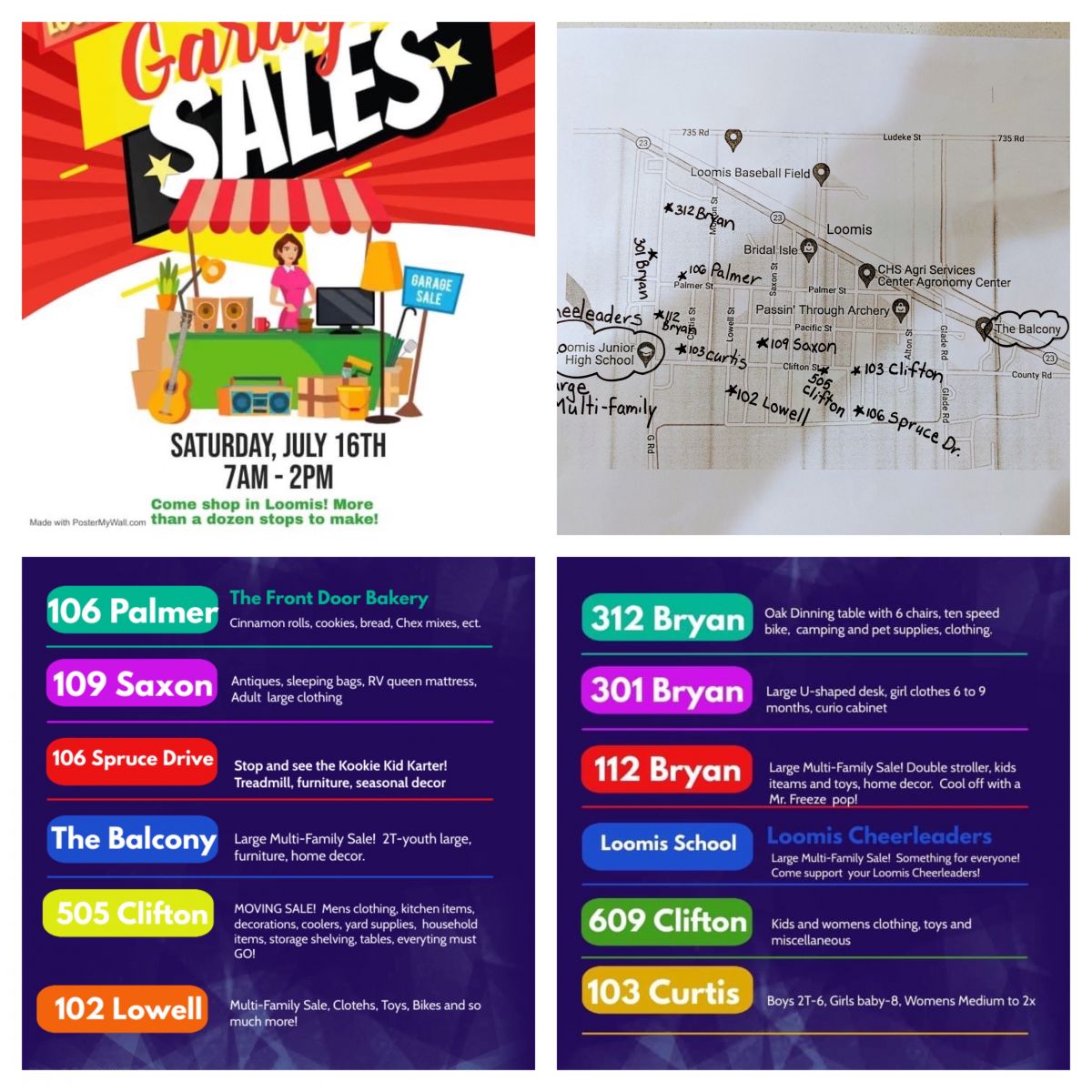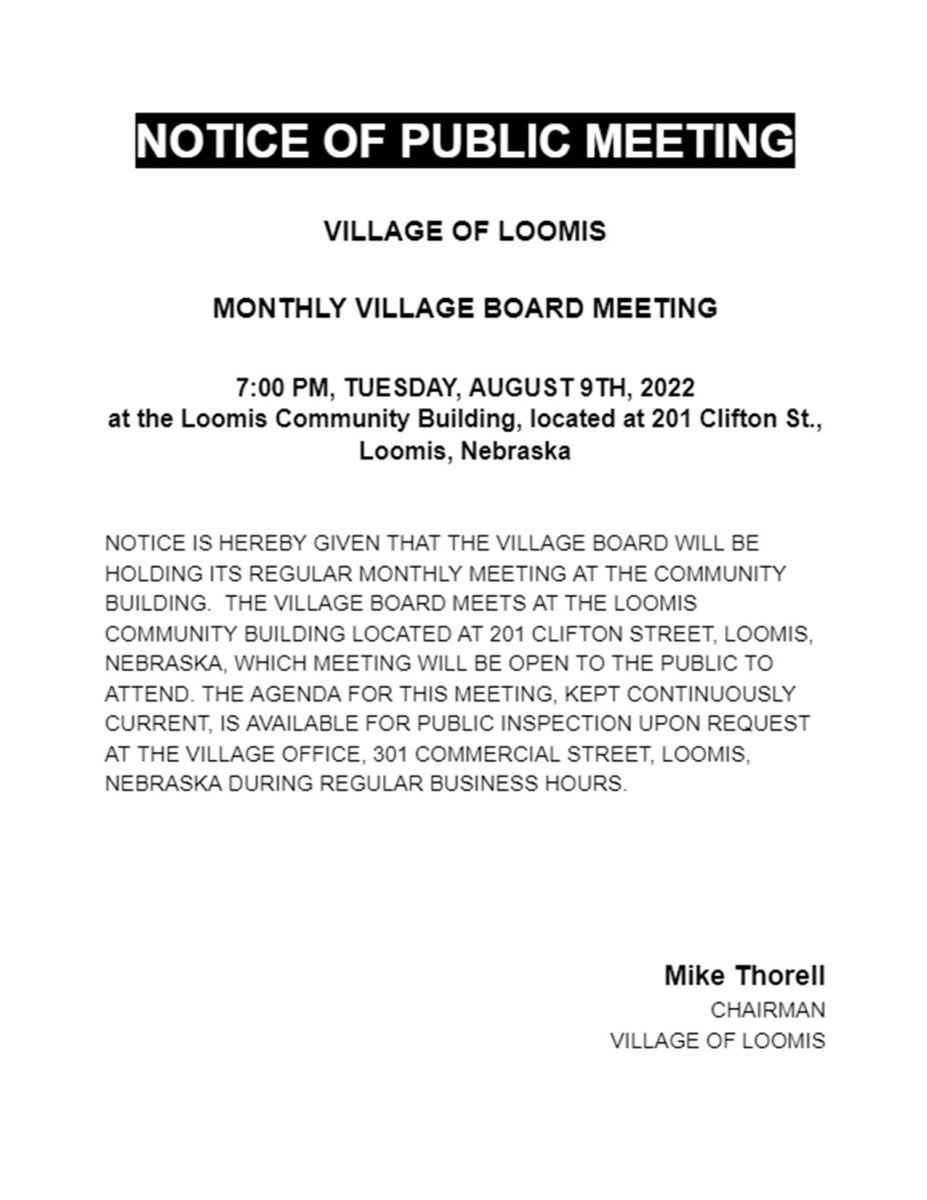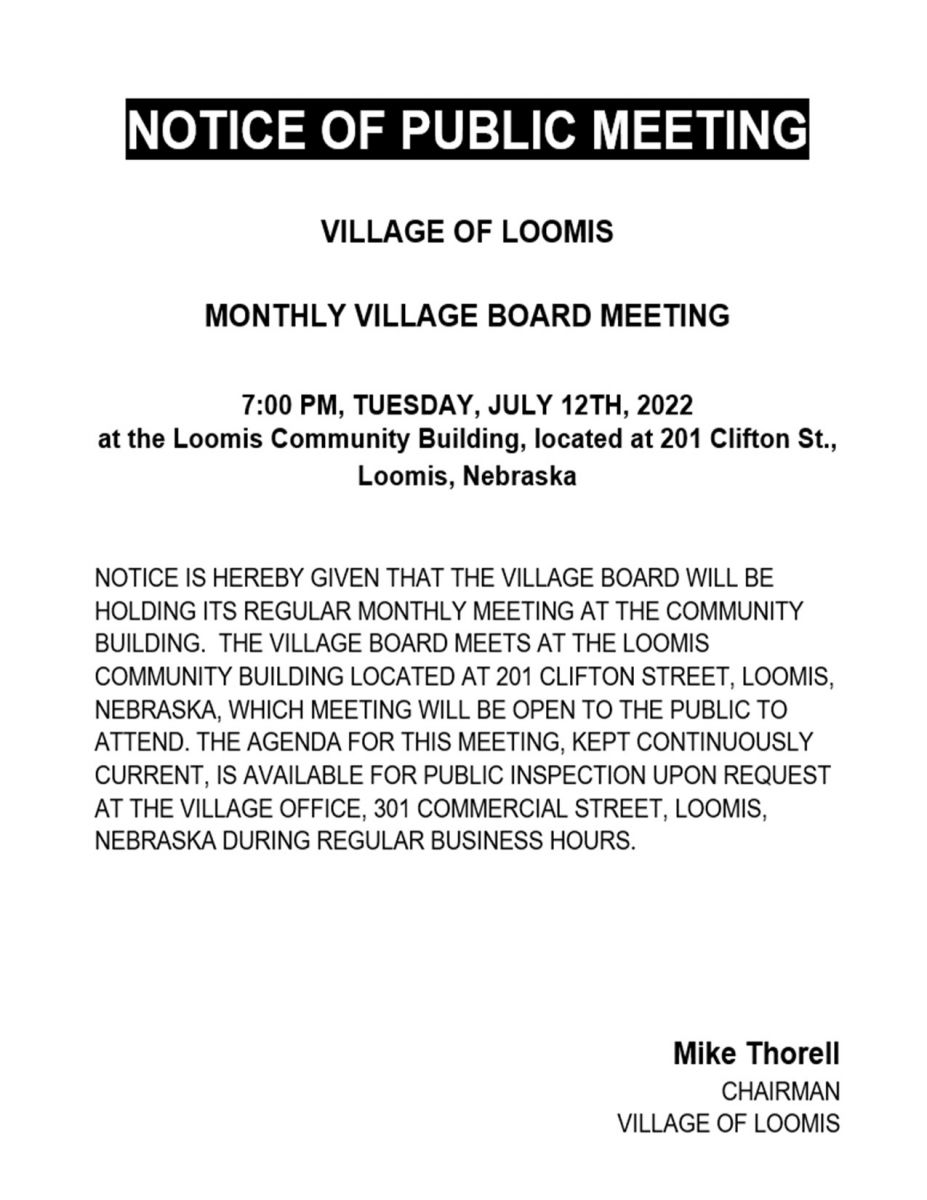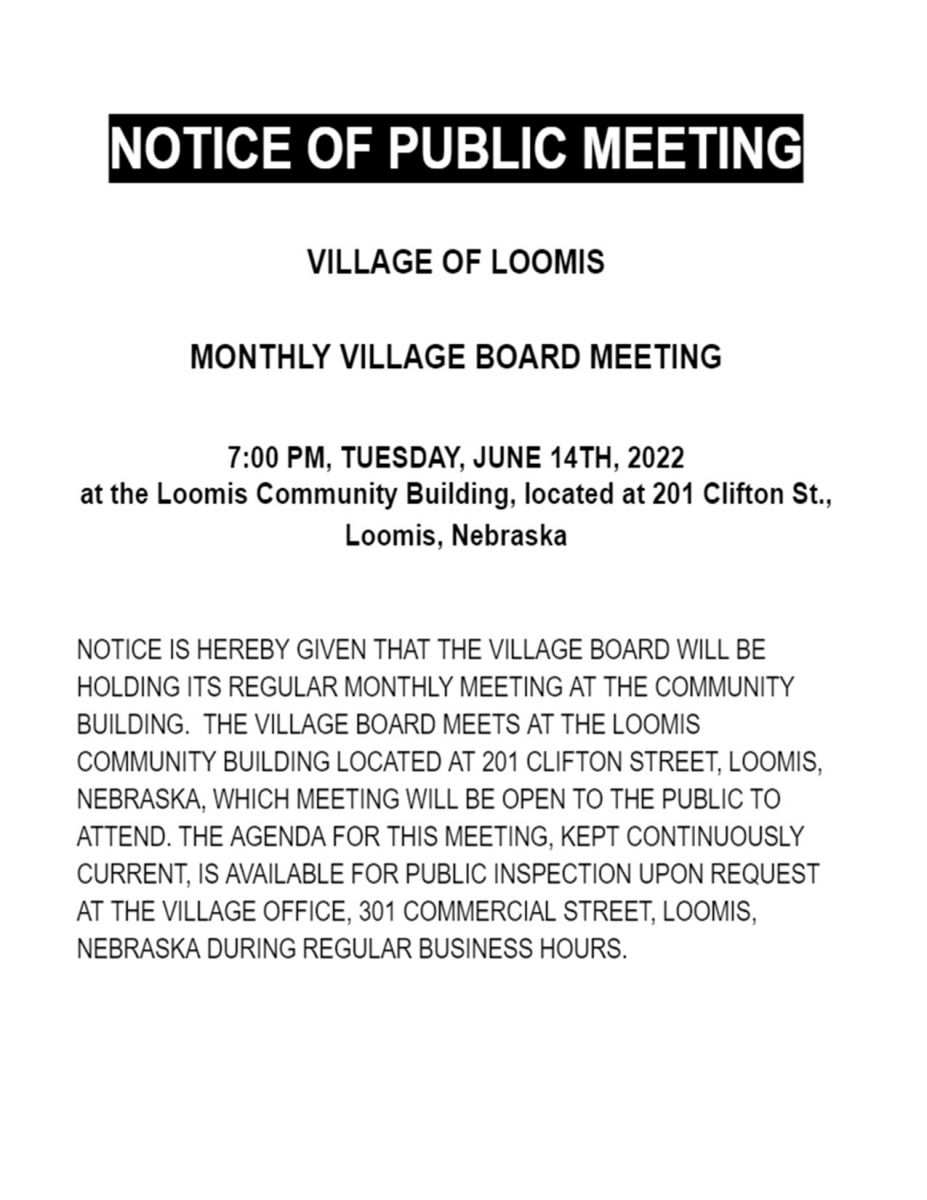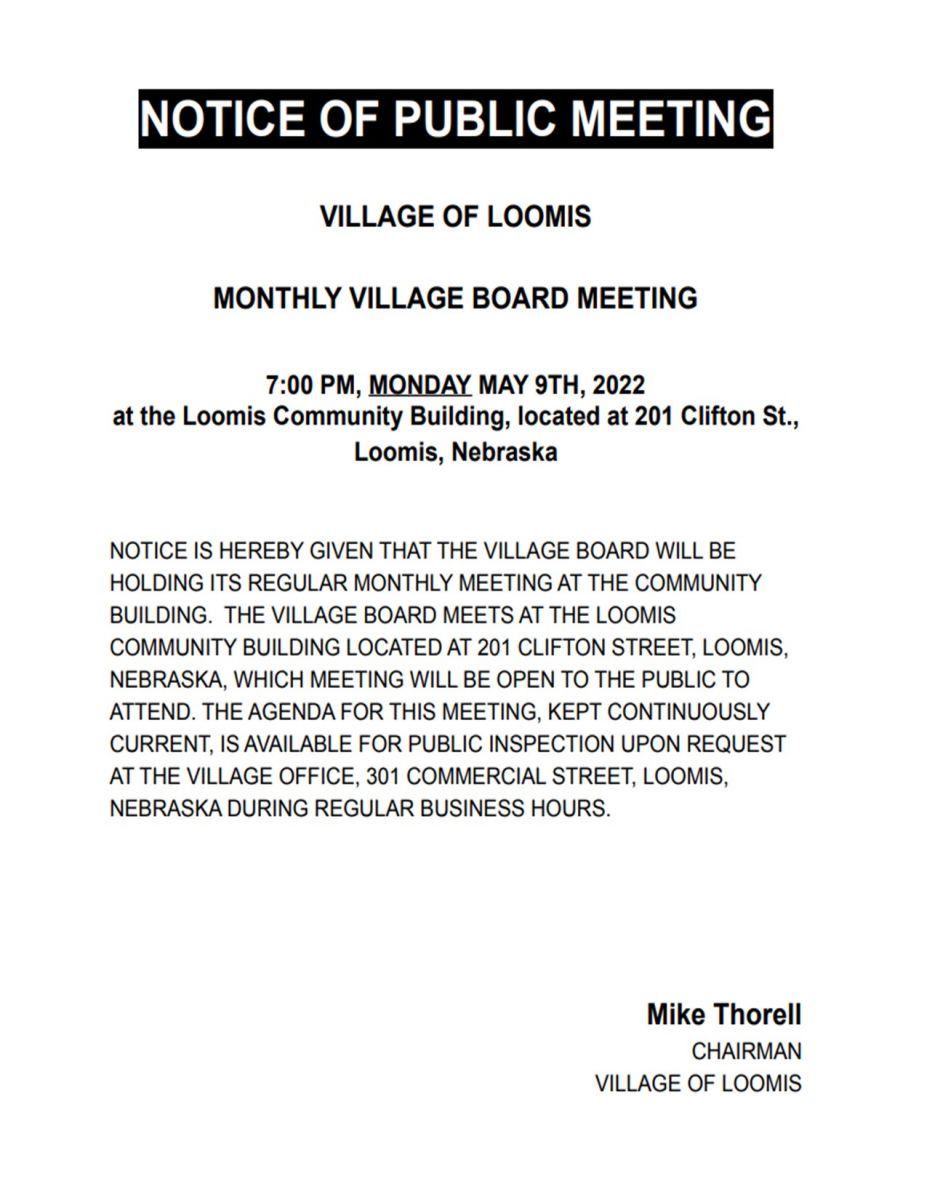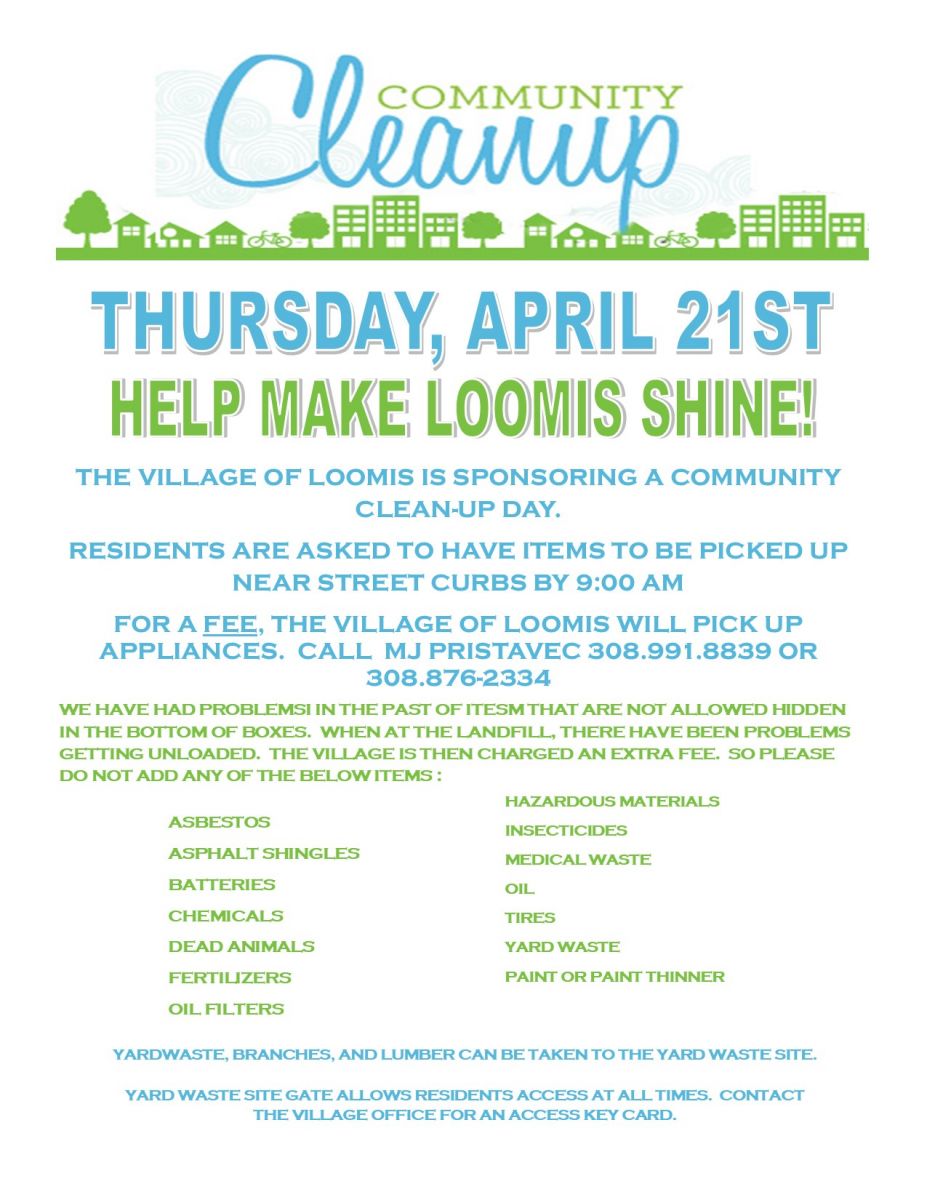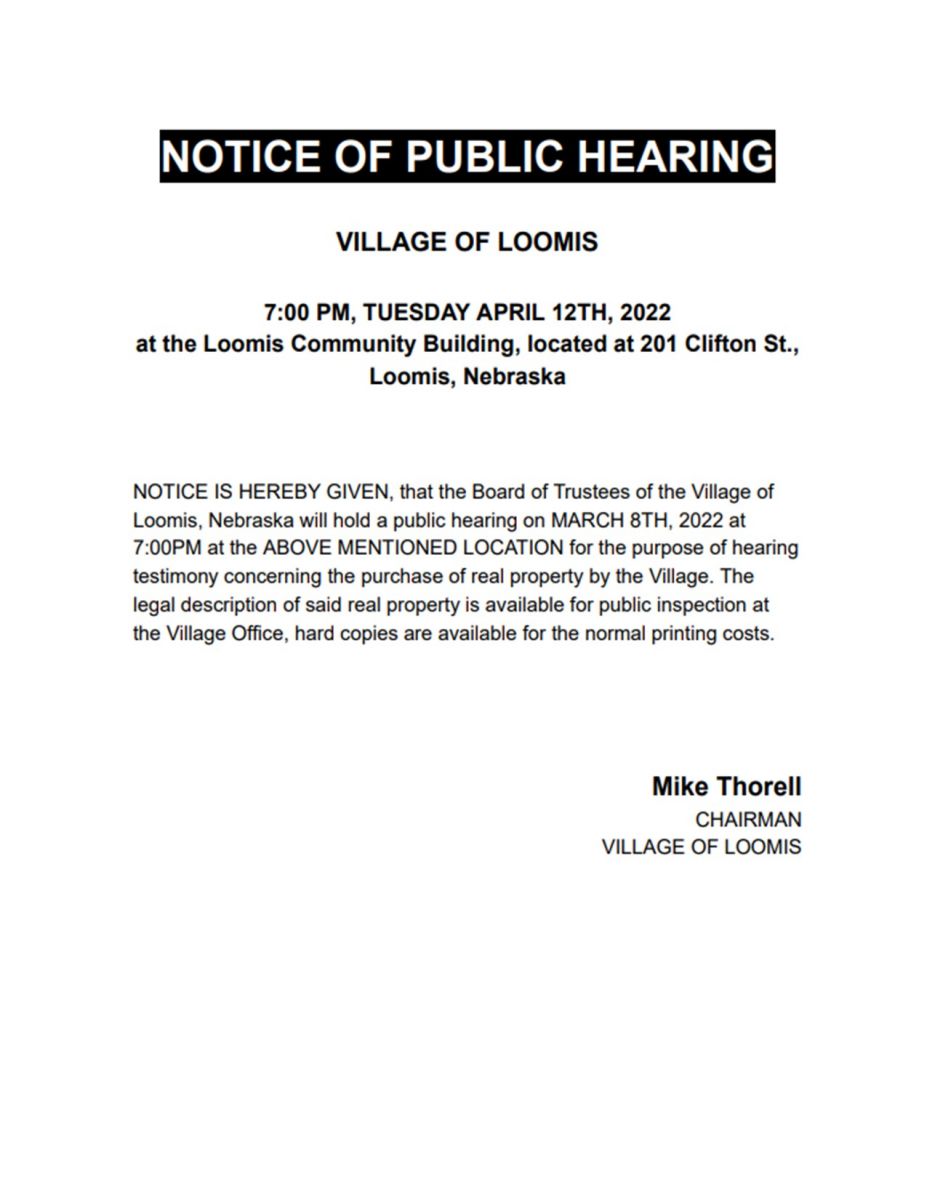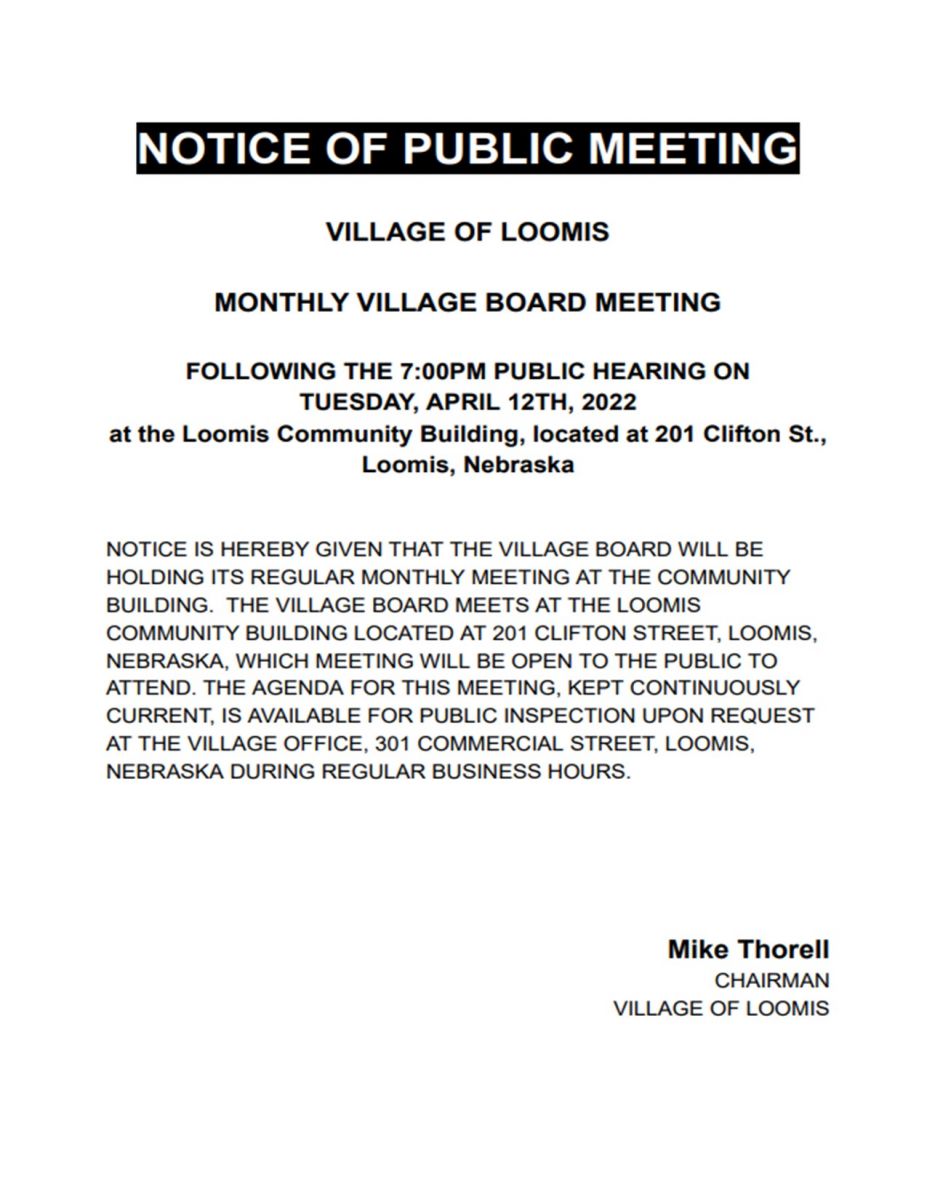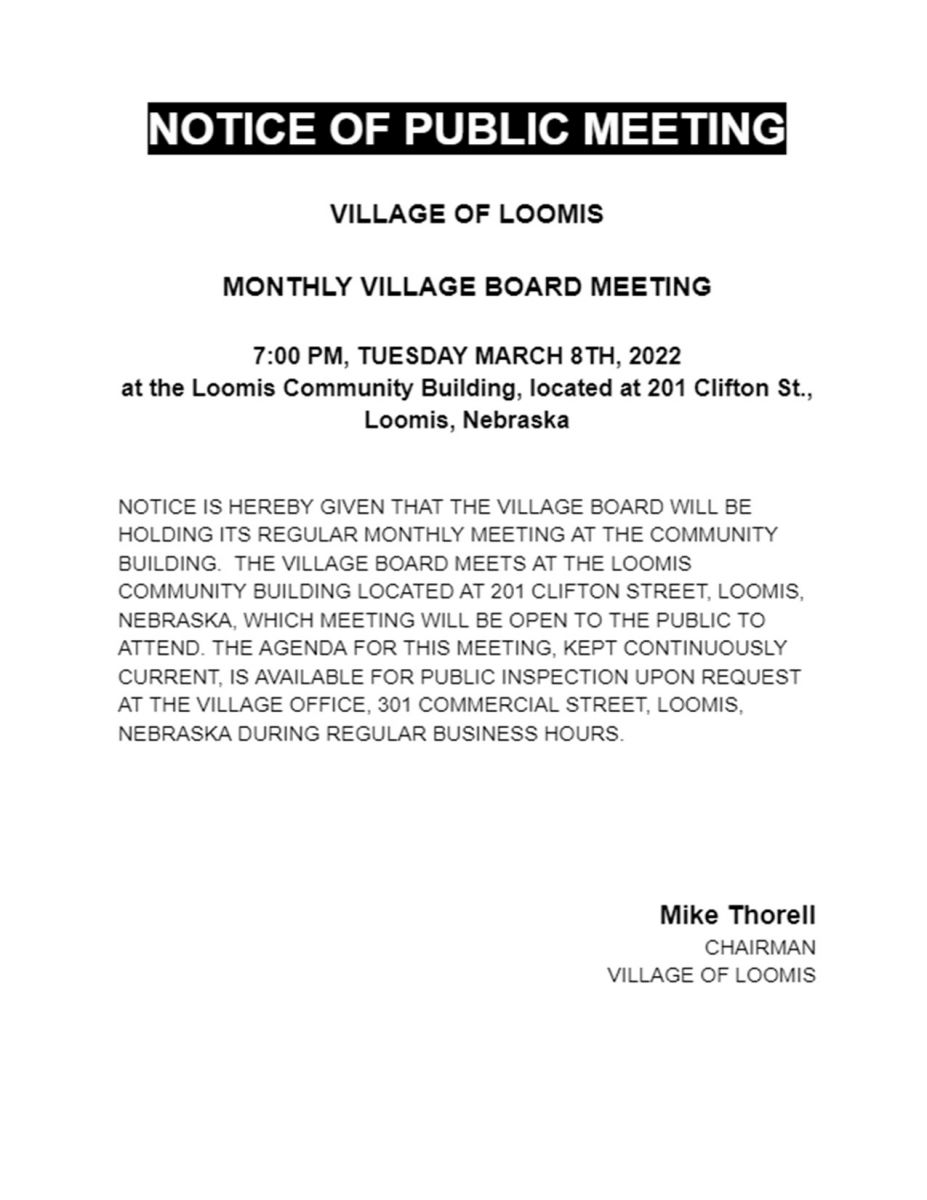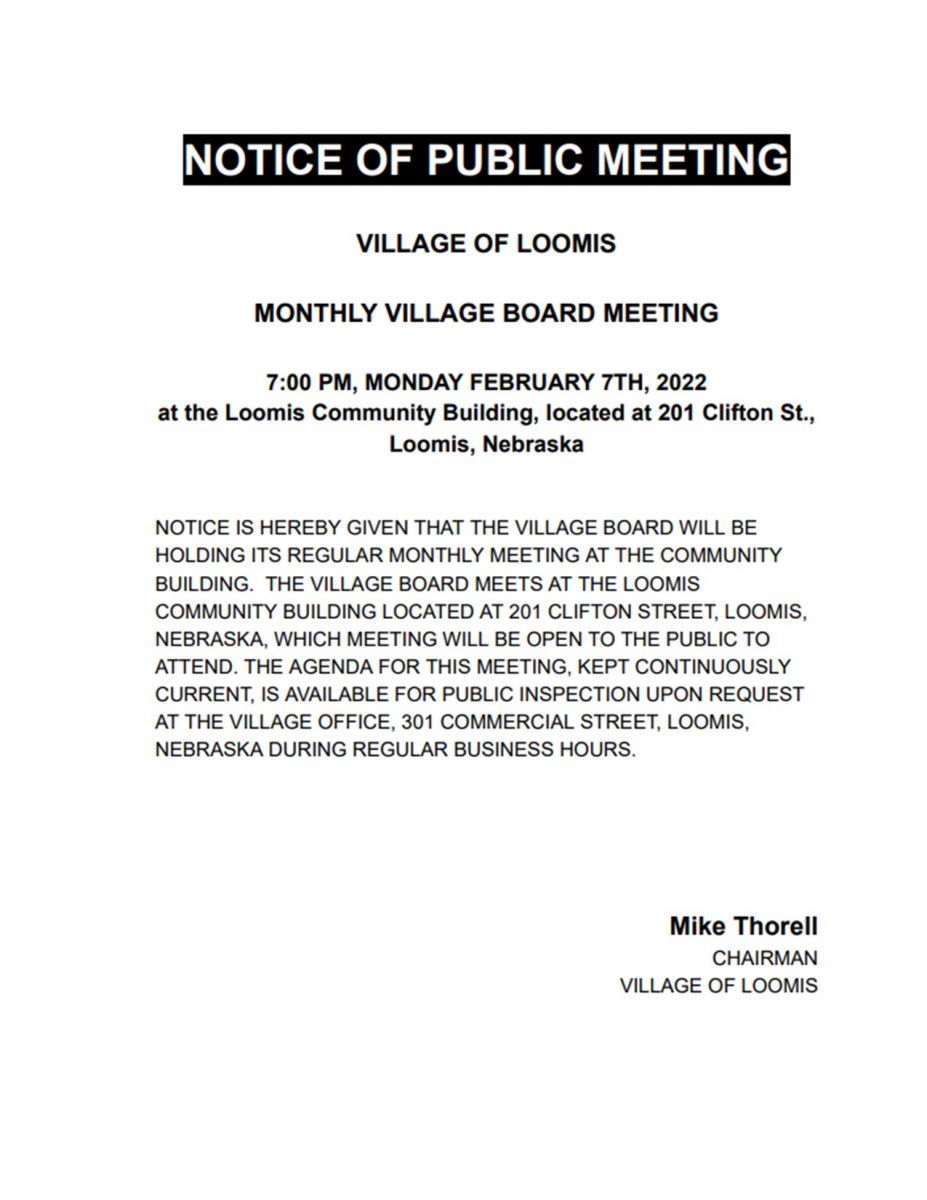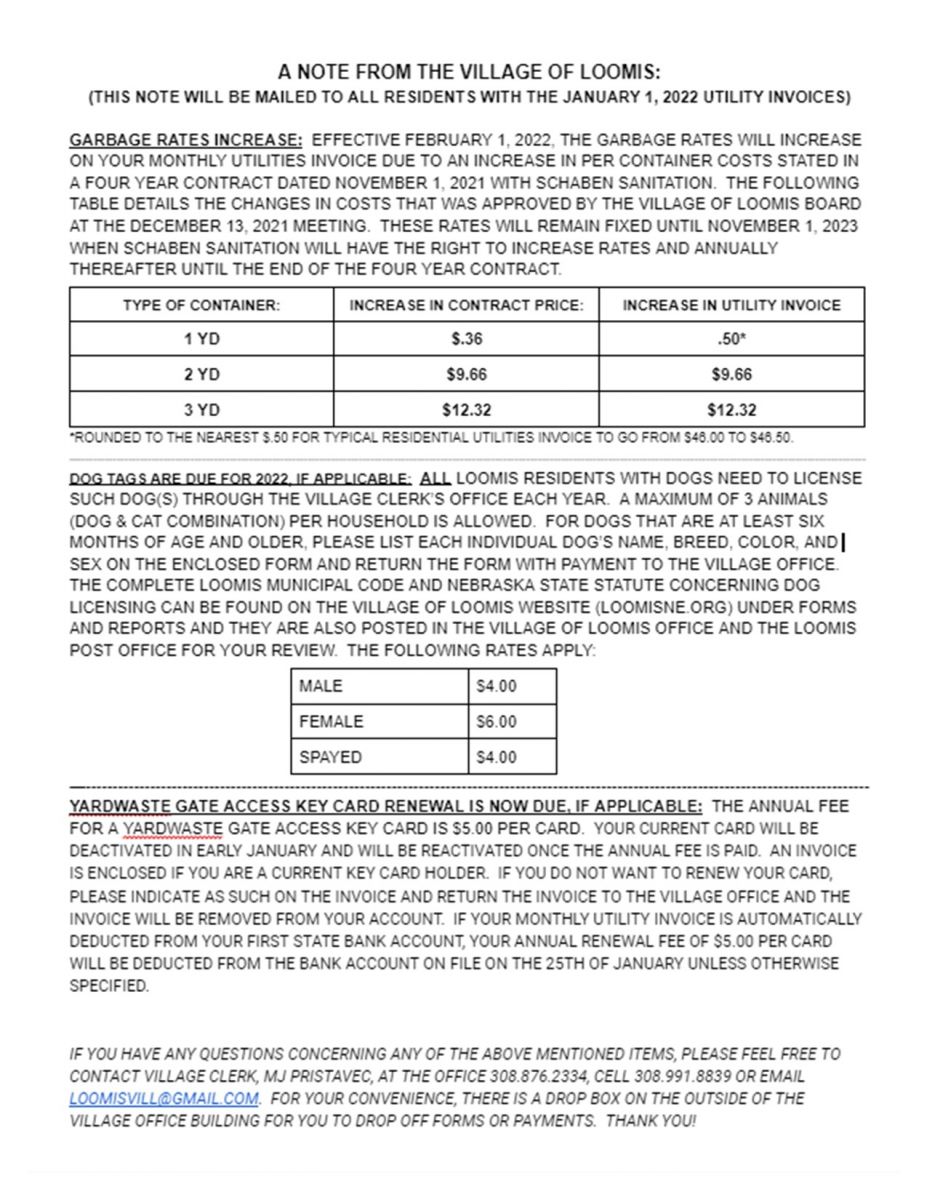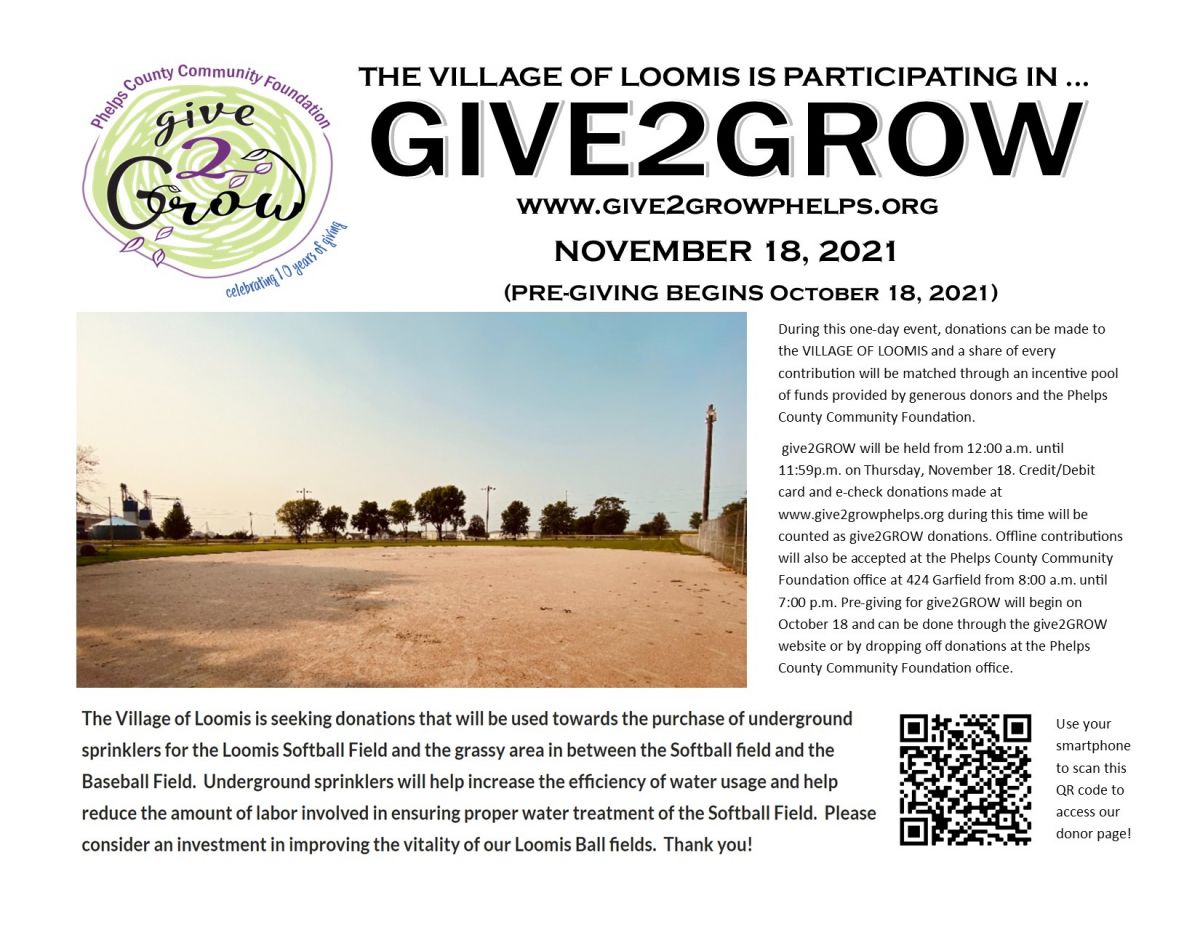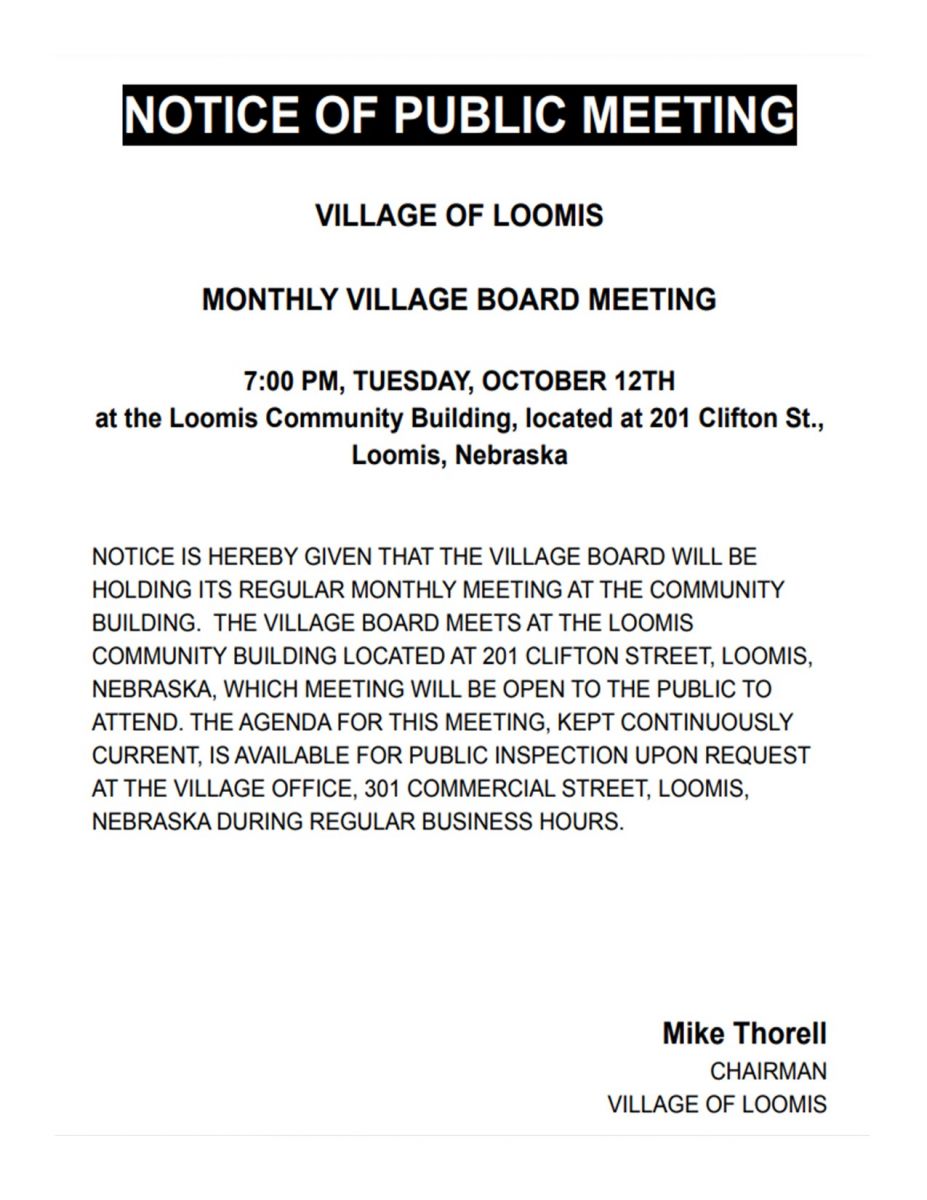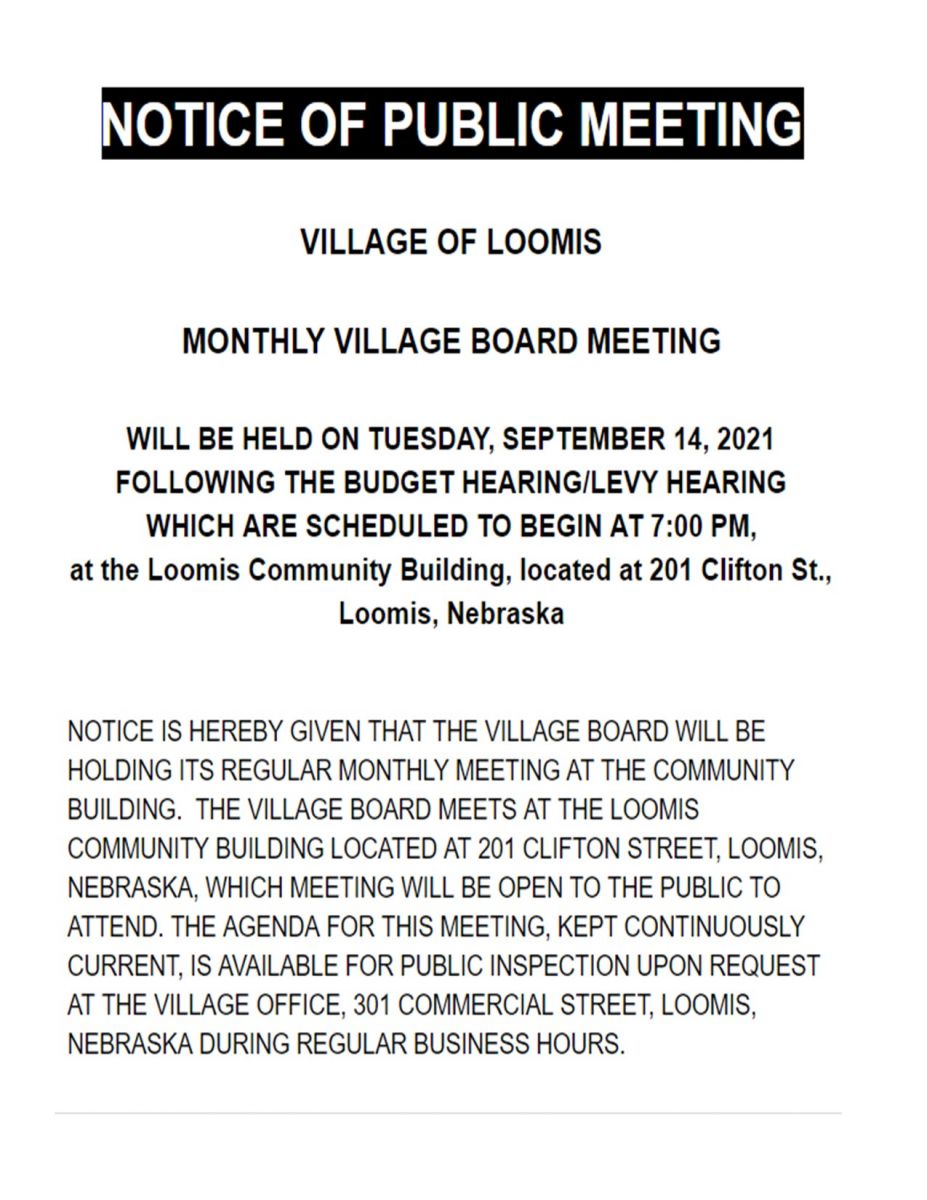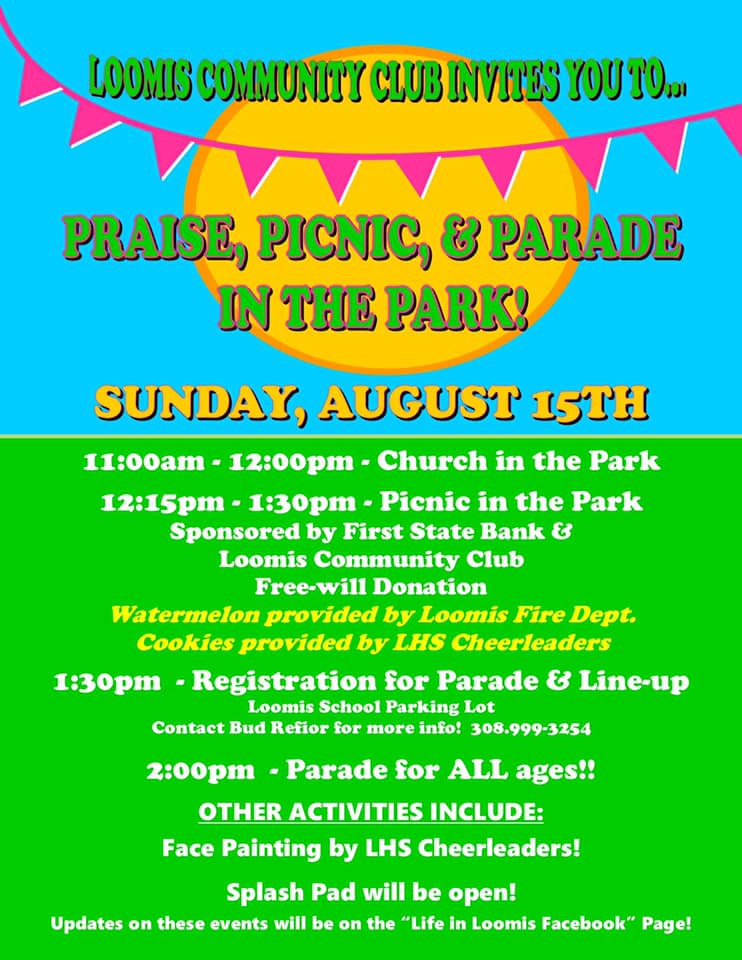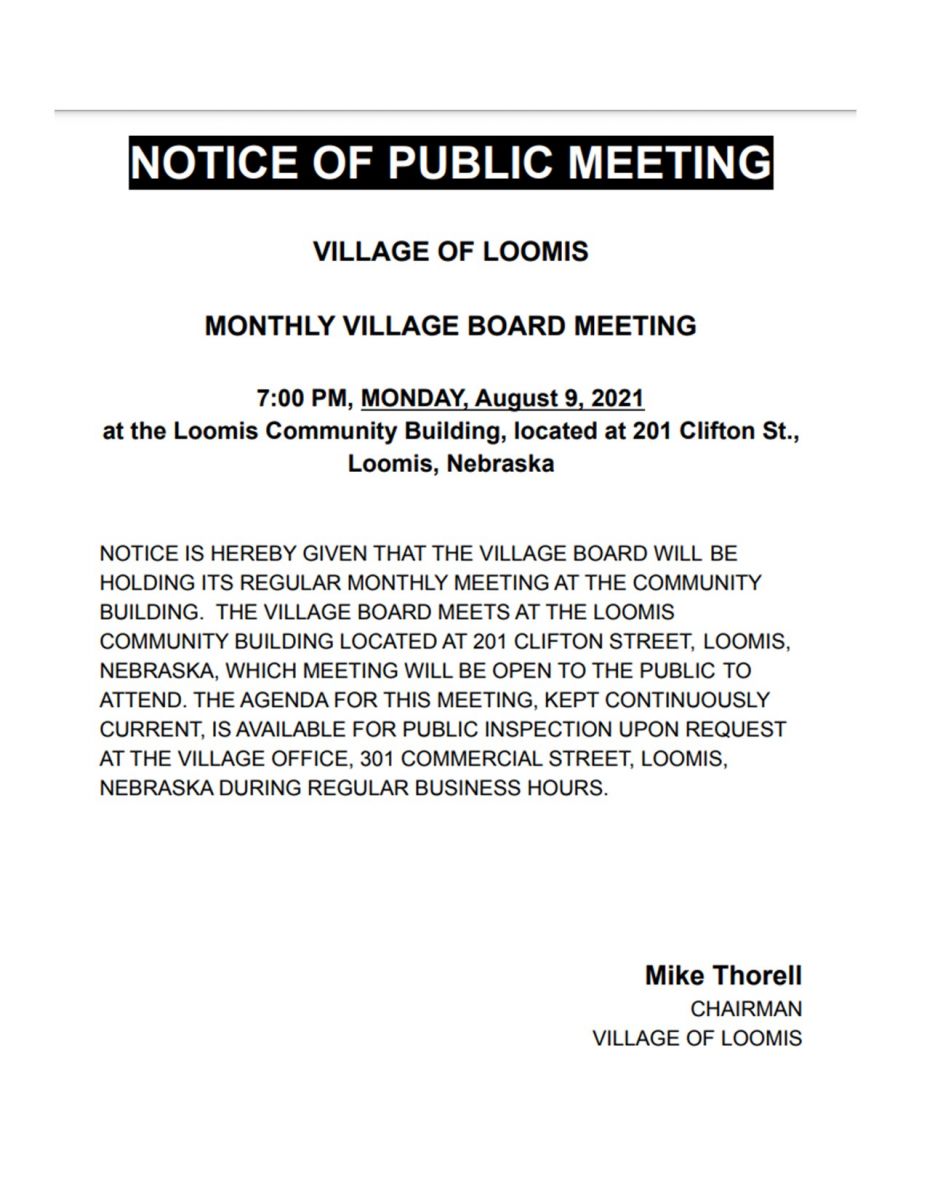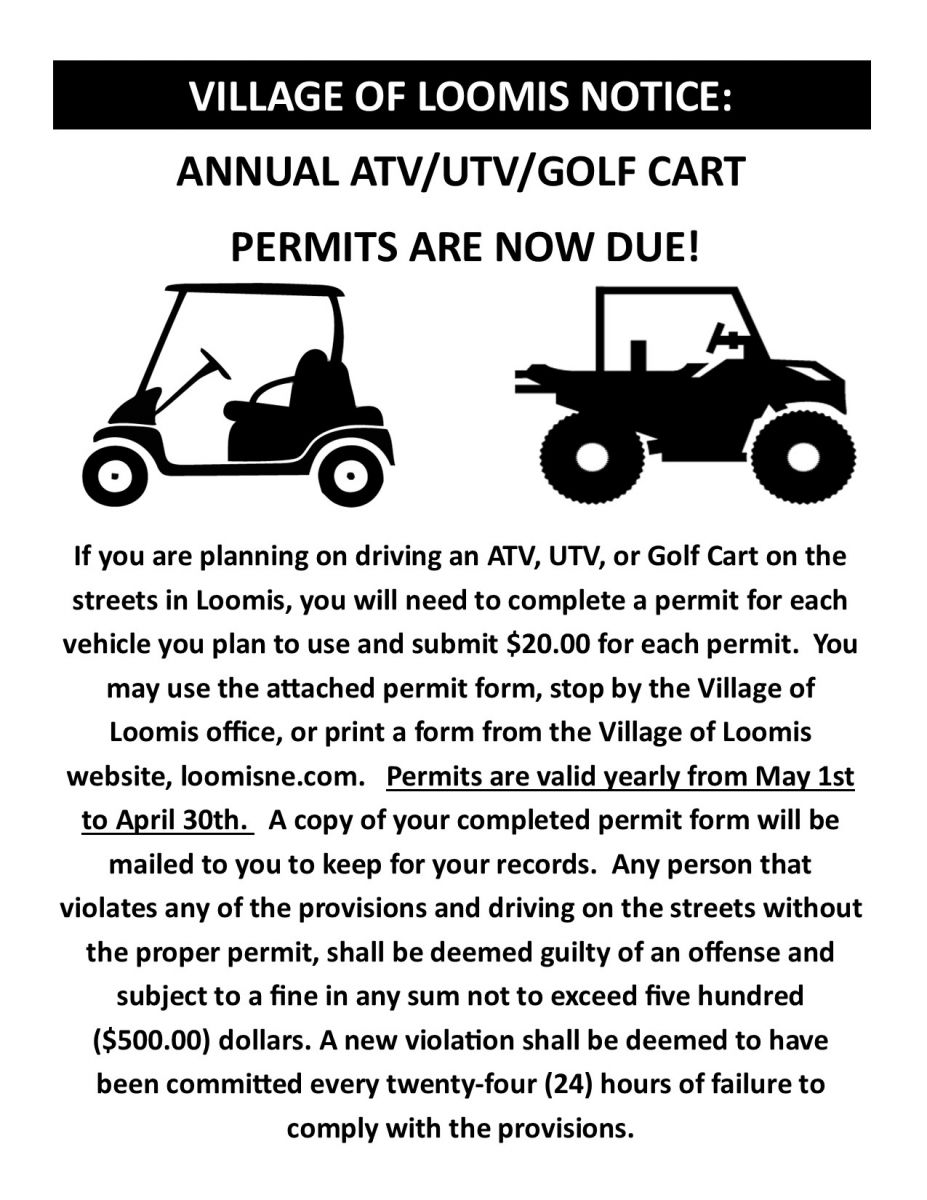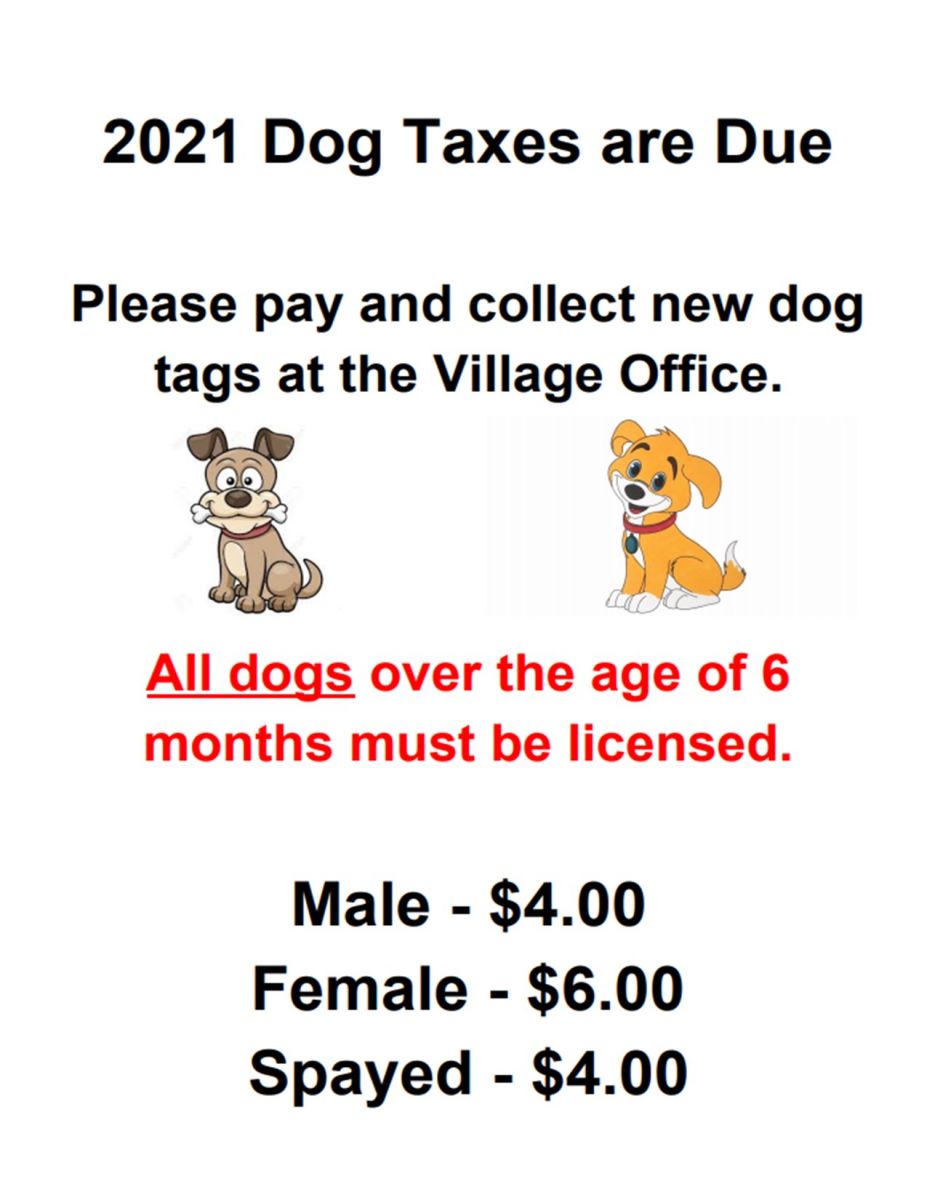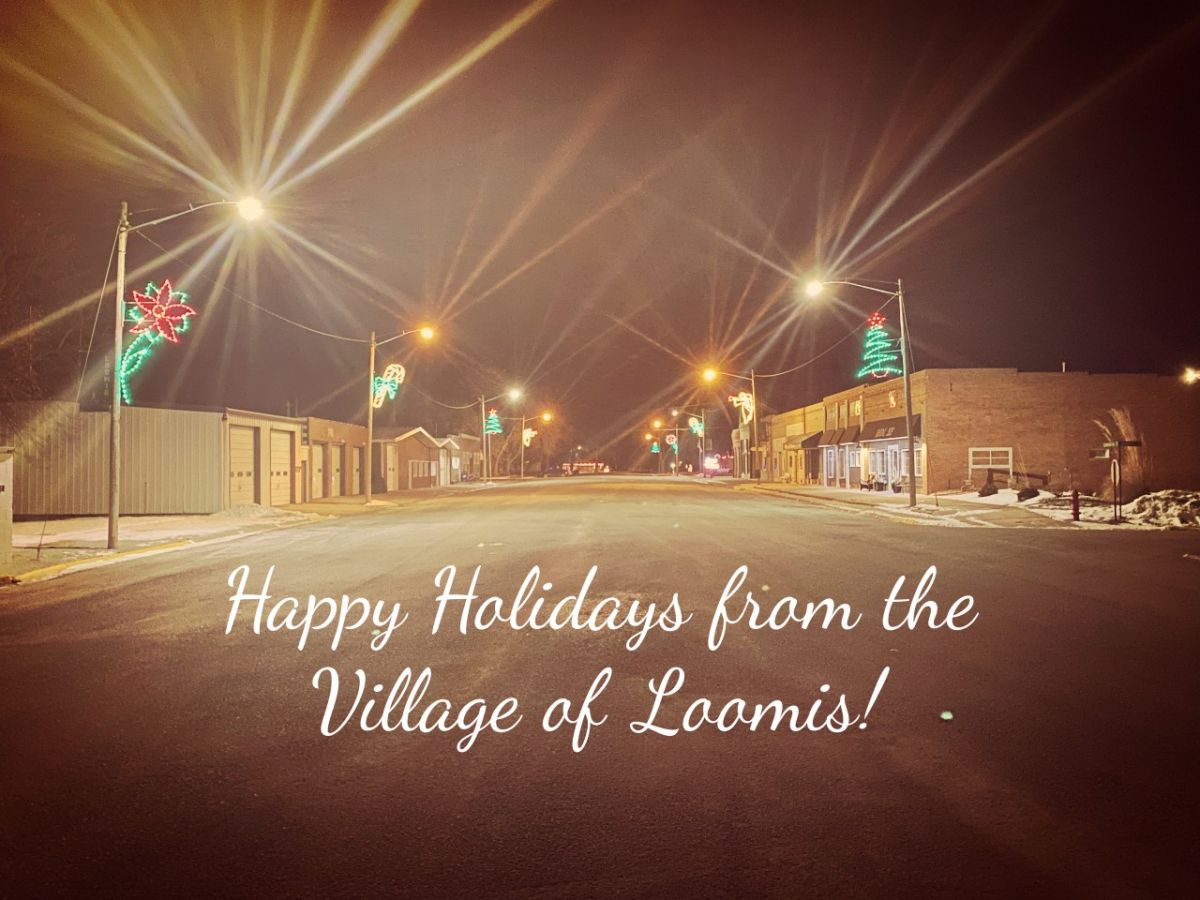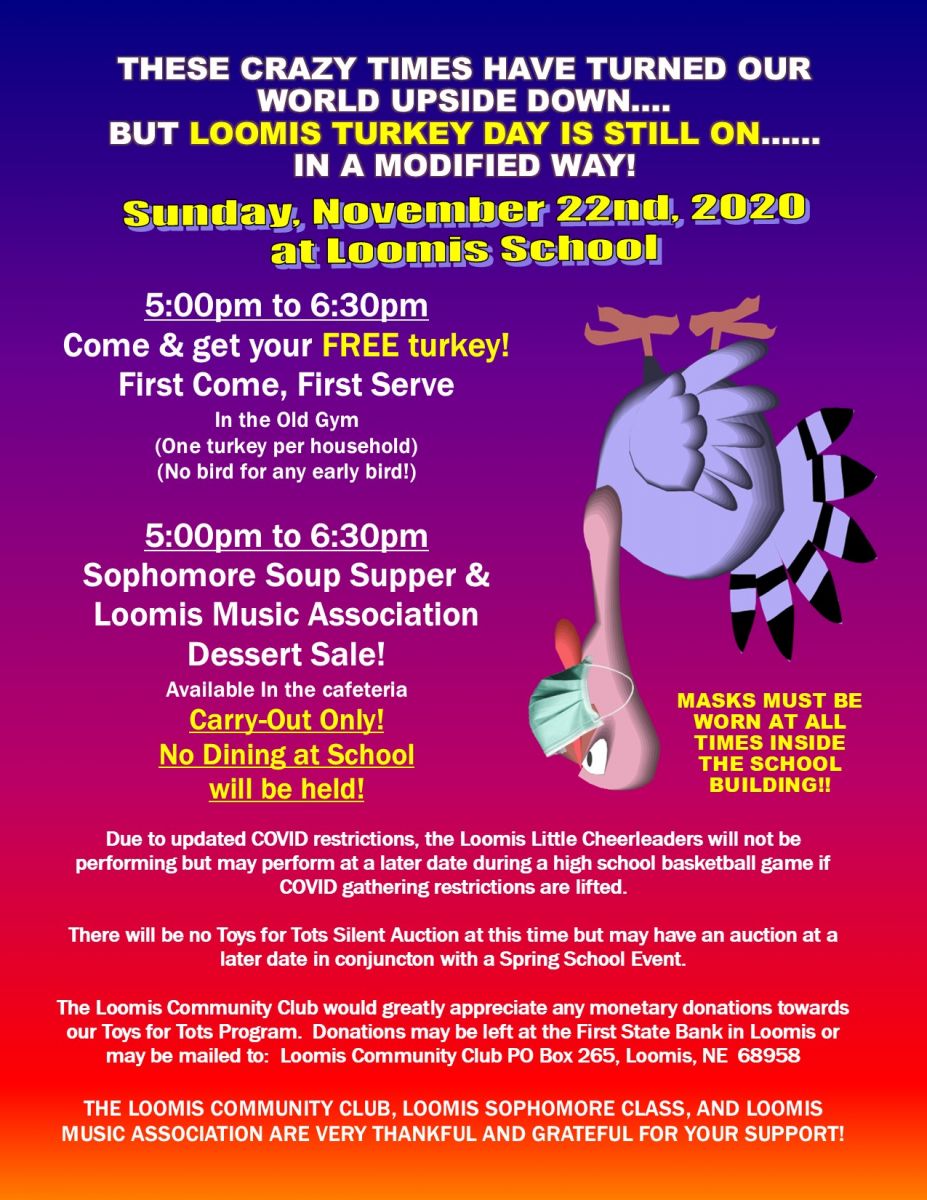 During this one-day event, donations can be made to the VILLAGE OF LOOMIS and a share of every contribution will be matched through an incentive pool of funds provided by generous donors and the...
Friday August 14th
Join us at Gutterz in Holdrege 8pm All Class reunion, wear your Loomis gear! (Public welcome)
Saturday August 15th
Chris Nelson Score One BBQ will be serving food all...
Starting today, July 21, we will be disinfecting our water system by adding chlorine. During this disinfection time, residents may notice an odor of chlorine in the water. Chlorine levels are...
There is now a Utility Drop Box on the front of the Village Office to drop your payments off at any time.
The Village of Loomis is taking preventative measures for the health and safety of our employees and customers during the COVID-19 outbreak. The Village office is closed to the public but can meet...
It is now time to renew your yardwaste key cards!! All yardwaste access cards are scheduled to expire on January 5, 2020. Annual renewal is available for $5.00 per card. Please contact the...
EMERGENCY SPECIAL MEETING
Friday, September 20, 2019
7:00 P.M.
NOTICE IS HEREBY GIVEN that an emergency special meeting of the Chairman and the Board of Trustees of the Village of Loomis,...
Our lift station pumps are properly functioning once again and residents may return to normal usage. Thank you for your patience.
Please invite your neighbors and other residents to subscribe to...
Due to the large amount of flooding, we are currently experiencing failure to our sewer pumps. Water is backing up into houses. Please be conservative with water when you are using the sink,...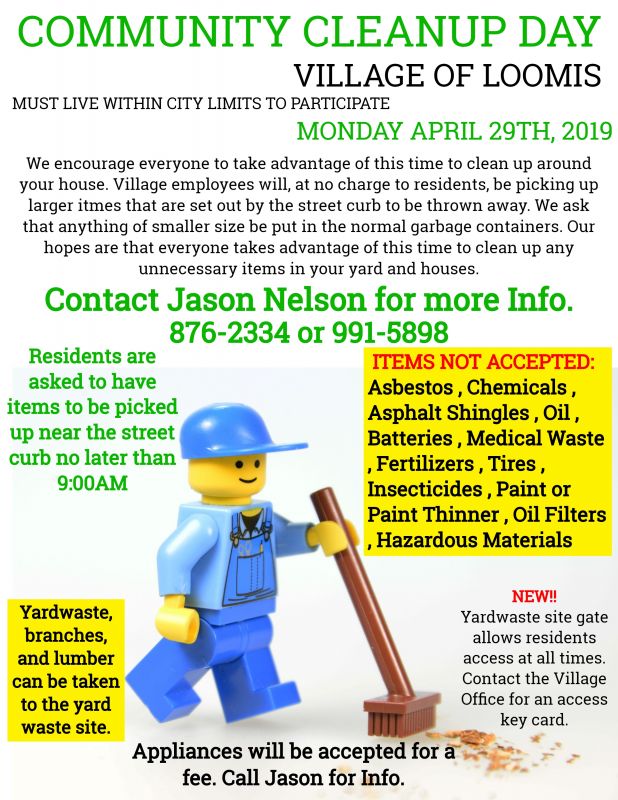 Community Cleanup Day has been set for April 29, 2019. We encourage everyone to take advantage of this time to clean up around your house. Village employees will, at no charge to the residents,...
Open access to the Loomis yard waste site is now available. Residents with a current key card will be able to utilize this site to haul off their grass, wood, or tree branches at anytime that is...
We are excited to announce that our new website has launched and includes all the information our community needs related to their water service. Check back often, as we will be adding information...